10 Ways To Recharge Your Business [List]
It is always a great idea to do a 'health check' on any business venture and see if there are ways that you can recharge your business. Businesses are incredibly difficult to operate due to all the concerns, responsibilities and aspects of your company that you need to handle. The larger the business, the more things you need to worry about on a daily basis and the more frustrating it can get to just keep things running smoothly.
Sooner or later, you might end up in a slump that is unproductive and could ruin business if you let it go on for too long. So to help you out, we've put together a list of 10 ways to get out of an unproductive slump and push your business forward to help it grow. Let's see how we can recharge your business today!
Sooner or later, you might end up in a slump that is unproductive and could ruin business.
1. Take A Break
One of the first things to consider is taking a break. Most people don't realize just how tiring it can be to run a business on your own and it can often lead to burnout if you don't manage your time correctly. Whether it's a holiday or just an extra day off on the weekend, make sure you take regular breaks as an entrepreneur.
2. Seek A Mentor
A mentor is a fantastic source of inspiration and assistance. Contacting people more experienced than you is a brilliant way to seek advice and learn how to run a business more efficiently, but they can also be someone that you rant to and discuss a few frustrations with.
3. Reduce Your Workload
There are likely many ways for you to reduce the current own workload. This can include third-party professional answering services, local contractors or even by hiring another employee or two. An extra pair of hands is always appreciated when it comes to reducing the workload and this can help you get out of an unproductive slump.
You can also reduce your workload by making the most of technology. Browse for different software online that can help you to manage your business more efficiently while putting in less effort yourself.
4. Have A Rant
If you have frustrations building up in your mind then letting them out is never a bad idea as long as there are no repercussions for doing so. This could mean ranting to a friend, a family member or even a mentor that can help offer you advice or even just lend you an open ear to listen to periodic frustrations.
5. Plan A Radical Change
If you've been doing the same thing for years then a radical change may be what you need to shake things up and rekindle your passion for your business. This could mean a completely new product line or adding drastically different features to the services you offer.
6. Find Positives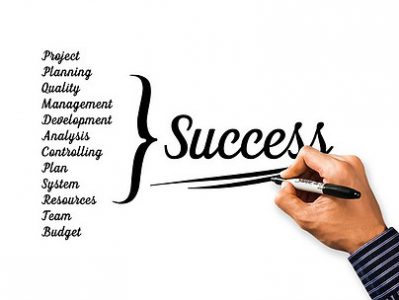 Focusing on only the negatives of any business is always a bad idea because it leads to an unproductive and defeatist mindset. Instead of attacking your flaws, consider the positives that the business is going through and the good things that you've done.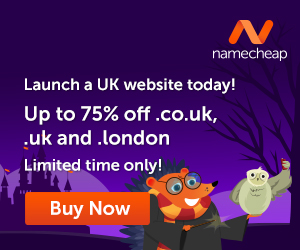 7. Examine The Market
The slump might just be caused by a lack of ideas. If this is the case, then taking some time to analyze the market and examine the current trends and popular products can help you generate new ideas to use in your own business.
8. Find Inspiration
If examining the market wasn't enough inspiration then there are other ways to pick up new ideas and motivations. This could mean trying out a competitor's products, learning more about the history of the products you offer or even looking at unrelated businesses to see what trends other industries are going through.
9. Stick To The Basics
In some situations, sticking to the basics is one of the best ways to bring back your productivity. Depending on the type of business you run, current products or services could be so convoluted or complicated that it takes a lot of effort to manage everything. To combat this, going back to basics and stripping back to the bare essentials can help you manage better.
10. Consider Alternative Options
You may reach a point in your business's lifetime where trying to continue pushing certain products or services is a bad idea. Perhaps the market isn't going in the direction you want it to or maybe you've just lost the passion for the current industry. In situations like this, selling the business or moving on is a possible outcome to consider.
My Final Thoughts On How To Recharge Your Business
Jan 18, 2019 … Recharge Your Business is a 12-week online course for creative entrepreneurs who want to get on the fast-track to growing a thriving business.
Hopefully, these 10 tips on how to recharge your business have given you some ideas on how to push your business further and get out of an unproductive slump. We all have our moments where we feel demotivated and need a break, so don't stress out too much if you're experiencing a lack of inspiration or motivation to continue with your entrepreneurial career. Take a step back, relax and try to refocus your mind.
---
When you learn how to create your own blog you get to choose the things that you write about. You can also use the blog to make extra income. Here is where I learned how to create my own blog and connect with people who helped me along the way.
Make Another Dream A Reality – Get Your FREE Hobby Makeover Guide TODAY – This is positive motivation to make a new start from where you are today.