4 Easy Tips To Reduce Company Spending
Image Source. Licensed under Creative Commons.
Company spending is of the utmost importance for any organization. In business, supplies tend to refer to materials and tools that are either disposable or may have very limited use. In an office, they may include things like paper, printer ink and envelopes. In a restaurant, they may include serviettes, condiments and receipt paper.
Whilst usually quite cheap, supply costs can add up when replenished on a regular basis. To help keep supply costs low, here are just a few things that you can do.
...supply costs can add up when replenished on a regular basis.
Buy Supplies In Bulk
Buying in bulk often gives you access to bulk discounts. Rather than buying 100 sheets of paper, it could be worth buying 1000 sheets – in some cases, 1000 sheets may come to the same cost as 5 boxes of 100 sheets, resulting in a 50% saving.
It may not always be sensible to buy in bulk. Whilst you can stock up on paper and not have to worry about its expiration date, you may not be able to do the same with printer ink, which often has an expiry date. As a result, you should only ever bulk buy things that you know you're going to use before they expire.
Target Specialist Suppliers For Discounted Rates
Sometimes you can save more money by not using a general supplier but instead targeting a specialist supplier. For example, there are companies out there that specialize in gas oil. You may find that you're able to get cheaper rates using these companies than using a general manufacturing supplies company.
Consider Delivery Costs
When budgeting for the cost of supplies, don't forget to consider the cost of delivery. While you may be able to buy serviettes in bulk from China, there could be a high shipping fee. Sourcing supplies locally could save you money on this delivery fee and sometimes work out cheaper.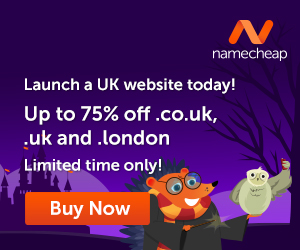 Find Ways To Reduce Your Supply Usage
Of course, the most obvious ways to reduce company spending on supplies is to simply use supplies less often. You may not need to print as many documents for example, saving money on supplies such as paper and printer ink. Introducing a printer quota could help to keep your employees from printing off unnecessary documents. Alternatively, you may even be able to go entirely paperless and have no need for these supplies at all. The choice is yours.
Spending Company Money | GitLab
Spend company money like it is your own money. No, really. You don't have to ask permission before making purchases in the interest of the company. When in  …
---
When you learn how to create your own blog you get to choose the things that you write about. You can also use the blog to make extra income. Here is where I learned how to create my own blog and connect with people who helped me along the way.
Make Another Dream A Reality – Get Your FREE Hobby Makeover Guide TODAY – This is your motivation to make a new start in your life.