Keeping The Remote Team Connected Is Easier Than You Think
Are you starting to run your business from the comfort of your own home? Wondering how you are going to manage to keep the remote team connected? There are a lot of reasons why you might choose to do this.
For instance, in the new global health pandemic, it's beneficial to use a home-run business model. You won't have to panic about the issue of social distancing. Instead, your team members can work from their homes too.
However, you do have to make sure that you keep the remote team connected the right way. So, let's explore some of the best options to guarantee this is the case.
Shared Platforms
You can explore shared platforms for your business. The benefit of a shared platform is that it means everyone will be able to view the same information.
For instance, with software such as Evernote, you can keep notes on your system and then pass it onto other people in your team. Indeed, they will be able to add notes in real-time so that you can make sure everyone is on the same track when it comes to solving or addressing issues.
Shared platforms can also be custom designed which is useful because you can make sure that they suit your company model perfectly.
Keeping Things Secure
We have already discussed one of the best ways that you can share information between different members of your team. However, it's also important that you keep any info that you share securely. If you fail to do this, then you can end up in a situation where sensitive data from your business and even your customers could end up in the wrong hands.
This can be damaging to your brand identity as customers will begin to question whether or not they can trust your company. To avoid this type of situation, you need to make sure that you are choosing the software that you use carefully.
For instance, WhatsApp is a great messaging tool because all the info that you transfer is encrypted. You might also want to invest in a cloud server. As well as ensuring that data can be accessed instantly, a cloud server will keep data off-site.
This makes it more difficult to access even if someone breaks into your home.
Monitoring Your Team Connected
Finally, you need to make sure that everyone is remaining productive throughout the business day. When you are working from home this can become far more of a challenge because there will be no one to keep people on the ball. That's why you should again consider using the software.
With the right software, you can run temperature checks and determine remotely whether individual workers are pulling their weight. You can even use e-learning tools to provide additional training where necessary.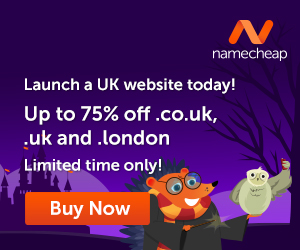 We hope this helps you understand that keeping the remote team connected isn't going to be a massive, complex task. Indeed, with the tech now available on the market, you'll discover that you can run your business just as seamlessly as when everyone was working in the same office. You might even discover things go just a little more smoothly.
---
Images courtesy of Pixabay, UnSplash, and Pexels.
Do you know that the more you use your brain, the better it is for you? AND, the more difficult it becomes to get 'old'? Yup, the brain is really a 'muscle', and the more you 'exercise' it, the better and stronger it becomes. With that said, let's see how we can make the brain better.
How about that second career? Ever thought about writing? Or even have someone write for you if you think this would be a better alternative? Well, how about creating your own website? Letting your voice be heard…without actually talking…but using words online. We all have a story within us…what's yours?
The time is NOW, step out into the world of possibilities…do something different and discover new horizons. It is not difficult and certainly easy when you know the way to do it.
Let me introduce you to Wealthy Affiliate, the place where I learned how to create a website and 'let my voice be known'. This is where I learned how to create my own blog and connect with people who helped me along the way.
Get your free hobby makeover guide I created to help you get started.
In it, I will tell you:
When you learn how to create your own blog, you get to choose the things that you write about. You can also use the blog to make extra income.
Make Another Dream A Reality – Get Your FREE Hobby Makeover Guide TODAY – It is your motivation to make a new start in your life…no matter where you are – geographic location is NEVER a problem either, especially when you live the laptop lifestyle.
Photo by ThisIsEngineering from Pexels