Busy Making Plans Getting Ready To Reopen Your Premises… With Panache!
What's all this talk about plans to reopen your premises? The COVID-19 lockdown has likely ushered in some sweeping changes to your business. You've had to make substantial changes to the way you operate. You've had to work a lot harder to engage your customers on their own terms.
You've had to send employees home to grapple with the logistics of doing their jobs in a whole new way. Despite the numerous challenges, you've weathered the storm with aplomb. And now that there appears to be light at the end of the tunnel, you're likely thinking about plans to reopen your premises – physical premises in the near future.
Image by Ketut Subiyanto via Pixabay
However, this brings with it a different set of challenges. How can you create a sense of occasion around your reopening? What can you do to get people excited to see you again while also ensuring that their wellbeing is protected? As you might suspect, we have some ideas…
Start building the buzz early
No matter when you're thinking of reopening, there's no time like the present to start thinking about how you'll build the buzz around reopening. Create a sense of anticipation on social media.
Show behind the scenes snaps of you and the team sprucing up the premises. Send periodic emails to everyone in your mailing list keeping them up to date with the efforts you're making to reopen and when they can expect to rejoin you.
It's essential to get one's employees excited, too. Their enthusiasm and excitement will inevitably rub off on customers, and stoke the fires of productivity in the newly reopened workplace.
The more anticipation you're able to create, the more excited your customers (and your employees) will be for your grand reopening.
Entice customers with unique offers
It's understandable that some customers may need a little incentive to venture outside their homes. After all, businesses have radically reorganized their operational models to take their products and services to them, and many will have become accustomed to the convenience.
Invest in the software to create unique, single-use promotional codes, and you'll find that you can tailor promotional offerings to customers' previous interactions with your brand. This doesn't just include previous purchases but other products they've browsed and shopping baskets they've built but abandoned.
Make sure people feel the premises are safe and accessible
More than anything, it's essential that customers and employees feel safe. Everyone needs to feel that the premises are accessible to them.
Whether this means installing a new Wheelchair Ramp, printing menus in braille, getting the access elevator repaired, or simply training one's team on the correct way to sanitize their working environment, you owe it to everyone on your premises to invest in safety.
We may be past the peak, but the coronavirus is still at the forefront of many people's minds.
Never underestimate the power of a lick of paint
Finally, never underestimate the power of a few cosmetic flourishes like upholstering your furniture, adding a fresh coat of paint to your walls, and making sure that your interior and exterior have been deep cleaned.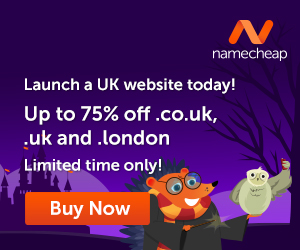 Not only will it help your branding to feel fresh, but it will also help to make your premises feel cleaner and safer. I hope these tips on how to reopen your premises an easier task ahead.
---
Images courtesy of Pixabay, UnSplash, and Pexels.
Do you know that the more you use your brain, the better it is for you? AND, the more difficult it becomes to get 'old'? Yup, the brain is really a 'muscle', and the more you 'exercise' it, the better and stronger it becomes. With that said, let's see how we can make the brain better.
How about that second career? Ever thought about writing? Or even have someone write for you if you think this would be a better alternative? Well, how about creating your own website? Letting your voice be heard…without actually talking…but using words online. We all have a story within us…what's yours?
The time is NOW, step out into the world of possibilities…do something different and discover new horizons. It is not difficult and certainly easy when you know the way to do it.
Let me introduce you to Wealthy Affiliate, the place where I learned how to create a website and 'let my voice be known'. This is where I learned how to create my own blog and connect with people who helped me along the way.
Get your free hobby makeover guide I created to help you get started.
In it, I will tell you:
When you learn how to create your own blog, you get to choose the things that you write about. You can also use the blog to make extra income.
Make Another Dream A Reality – Get Your FREE Hobby Makeover Guide TODAY – It is the motivation to make a new start in life…no matter where you are – geographic location is NEVER a problem either, especially when you live the laptop lifestyle.
Photo by ThisIsEngineering from Pexels