Those First 12 Months Running A Business… Starting Out Challenges!
As a business owner, starting out, the first year of your company is replete with emotion. You learn so much about yourself while you work on improving your business in one area, only to find that you need to focus on something else. That act of spinning plates is something that never seems to go away. And those first 12 months or so is when you feel like you're flying by the seat of your pants.
If you are someone who has never worked in business and this is your first effort, surviving that first year is one hell of an achievement. But what would you like to know so you can navigate that first year easily?
Have An Understanding Of The Things You Think Are Complex
Sometimes we can find that if there's an aspect that is too complex that we outsource it. While it might not be necessary to have a deep understanding of business law, it certainly helps to have a cursory glance of specific rules and regulations so you don't end up paying the price later on.
...the first year of your company is replete with emotion.
Before starting out, many people decide to set up a business because they have a passion for a specific industry or product. You have to remember that this is what will drive you during dark times but you still need that undercurrent of knowledge, especially when it's things that you don't understand.
Work Smart, Not Hard
You can find your feet after a while in relation to productivity. While there is no one right way of being productive there are so many factors to consider in terms of the entire team as well as yourself to make the business successful. The great thing now is that there are so many fantastic tools out there that you can leverage to support your business.
There are social media automation tools that can post without you needing to click a button every few hours. And this is one simple example that so many businesses use. You also need to think about your routines as well as the times when you are most energetic.
There are so many ways to work smart but it's about keeping that aspect going. When we start to think about aspects like motivation, it's always worth having something in your back pocket ready when everybody has a dip in energy or productivity.
Learn To Look In The Mirror
Nobody likes to address their weaknesses. As the owner of the business, it's not important for you to be perfect. The reason you are running the business is that you have the perception of the bigger picture. While you need to know where the pieces fit, you have to understand your weaknesses as well as your strengths.
Having an ingrained understanding of your strengths and weaknesses will inform every other aspect of how you run the company. Many people find that if they are in charge of a business they have to operate in a certain way, perhaps being a bit more 'cloak and dagger' and not willing to showcase their weaknesses, but this will become counter intuitive after a while.
It's better for us to address the weaknesses early on starting out, so then we can eradicate them.
Know What You Want From People
Many business leaders over-rely on the idea that there are teething problems afoot at the outset. Many businesses take some time to find their feet but if you are just operating with a wishy-washy attitude and letting the business take its course you're not making decisions for the best of anyone!
Knowing what you want out of the business is an essential quality but also knowing what you want from people will help you to move those chess pieces where you want. Sometimes we don't necessarily know what we want until enough time has elapsed but by getting to the point where we have a specific target in mind we then can take on-board people who fit the mold.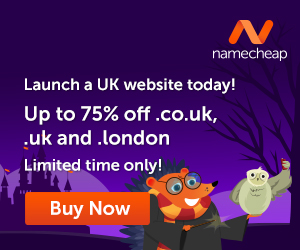 While we need great people on our team, we also need to remember about the long game. The business will develop, and this means that hiring people who aren't just good for us right now but will be good for us in the future is a balance that we need to get right.
Learn To Calm Down
We are going to hit snags in the process of starting out, there's no denying it. Stress during the first 12 months of any business is par for the course but it's going to be something that gets in the way if we let it. If you allow yourself to get upset by setbacks you are going to struggle.
There is such a thing as being too sensitive. Because we are so passionate about our company we can overreact when something doesn't go the way we plan it. Enthusiasm is crucial but when something goes wrong we could very well become passive-aggressive or do something that hurts our employees' feelings.
Learning to calm down and maintaining perspective has partly to do with specific practices but it's also about realizing that problem-solving isn't something that should stress us out. Problem-solving is a crucial skill that we all need and if we go home worried that there will be another problem tomorrow, after a while, the anxiety builds up and we burn out.
That first year is the time you learn the most about yourself.
Many people can find that as long as they bury their heads in the sand and ride the waves the first 12 months will be okay. But if you are setting up a company and you want it to go far, you have to 'take the bull by the horns'. It's not just about recognizing how to run a business effectively but it's also about understanding where you fit in the process.
Every novice entrepreneur can create a company to suit their own personal needs but a business becomes an entity all in itself which twists and turns around changes in the market or financial crises. Having these skills and approaches will help you infinitely.
Here's hoping that these tips on starting out wiith your new business will help asn steer you iin the right direction. Much succcess.
---
Images courtesy of Pixabay, UnSplash and Pexels.
When you learn how to create your own blog you get to choose the things that you write about. You can also use the blog to make extra income.
Here is where I learned how to create my own blog and connect with people who helped me along the way.
Make Another Dream A Reality – Get Your FREE Hobby Makeover Guide TODAY – This is your motivation to make a new start in your life.