[List]4 Idea Tips For Running A Home Business
Are you interested in setting up a new business? Maybe running a home business? You might be curious about the type of companies that are easy to manage and run from home. Here are some of the options that you can consider that could suit you.
Content Creator
If you have a way with words, then you might want to consider working as a content writer. Content writing is great for those who have a killer imagination and love being creative.
4 Idea Tips For Running A Home Business" quote="Are you interested in setting up a new business? Maybe running a home business?"]
As a content creator, you will typically be working freelance. This means that you will need to find your own clients. The trick here will be building a personal brand identity and you can do this through social networks.
Twitter is a great way to connect with clients and provide key updates on the service you offer.
Wellness Specialist
Alternatively, you might be interested in health and wellness. If that's the case, you could consider becoming a personal health specialist – a really popular way of running a home business. There are numerous branches to explore here. For instance, you could work as a chiropractor. If so, you will need to purchase the right equipment.
If you buy massage table products, you will be able to guarantee that you can offer a high-quality solution to your clients. You can also consider using equipment for heat therapy too. Be sure to factor in the items you need into your business budget.
PT
Of course, you could be keen on staying in shape and keeping fit while boosting your career prospects at the same time. If that's the case, you could become a PT. A professional personal trainer can work digitally or in person. As such it's an ideal option for the world today especially when it comes to running a home business.
PTs are also able to make a fantastic living too and can be considered a luxury service. To get attention as a PT you need to ensure that you have the right image.
E-Commerce Owner
Or finally, you could think about setting up an e-commerce business. An e-commerce company is one of the easiest ways to make money online from home. It can also be a relatively hands-off experience because you can pass off a lot of the jobs onto other people and other companies.
You don't have to constantly spend hours working on things yourself. If you are setting up an e-commerce business, one of the most important aspects is always going to be the website and the build of the site itself.
Luckily, shopping platforms are easy to access online and can provide you with all the details that you need.
We hope this helps you understand everything that you need to know about setting up your business and the ventures that might be suitable based on your skillset and your personal preferences.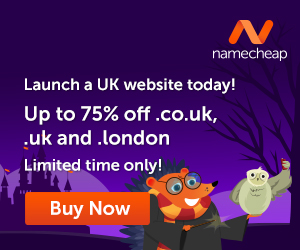 Do remember, that the option you choose should be enjoyable. This is something that's going to take a lot of your time and a lot of your energy.
If it's not enjoyable for you then it will become a constant, drain on your life. That's the last thing you want.
---
Images courtesy of Pixabay, UnSplash, and Pexels.
Do you know that the more you use your brain, the better it is for you? AND, the more difficult it becomes to get 'old'? Yup, the brain is really a 'muscle', and the more you 'exercise' it, the better and stronger it becomes. With that said, let's see how we can make the brain better.
How about that second career? Ever thought about writing? Or even have someone write for you if you think this would be a better alternative? Well, how about creating your own website? Letting your voice be heard…without actually talking…but using words online. We all have a story within us…what's yours?
The time is NOW, step out into the world of possibilities…do something different and discover new horizons. It is not difficult and certainly easy when you know the way to do it.
Let me introduce you to Wealthy Affiliate, the place where I learned how to create a website and 'let my voice be known'. This is where I learned how to create my own blog and connect with people who helped me along the way…and in that context, running a home business online.
Get your free hobby makeover guide I created to help you get started.
In it, I will tell you:
When you learn how to create your own blog, you get to choose the things that you write about. You can also use the blog to make extra income.
Make Another Dream A Reality – Get Your FREE Hobby Makeover Guide TODAY – It is your motivation to make a new start in your life…no matter where you are – geographic location is NEVER a problem either, especially when you live the laptop lifestyle.
Photo by ThisIsEngineering from Pexels