Is Running Your Own Business The Best Idea Anymore?
Yes, an insightful question – is running your own business these days a good idea anymore? There are so many of you right now, who will be super budding entrepreneurs, with the mindset to make money.
You'll have ideas flowing through your mind all the time, and you'll most likely have started up a few of them. The way that so many people start out, is little business ideas one after the other, until they find the one idea that should take them towards success.
But what is success at any rate?
Success as a business is something so many people have different views on. Some people classify success as being able to make a profit, some people class it as being able to make millions. But when it comes to running a business, getting to the point where you're able to say, 'Yes, I'm making a ton of money to live off', is sometimes darn near impossible.
So you ask yourself – is running your business even the right thing to do anymore?
The world is in turmoil financially, making it even harder for a small business to shoot to the stars. So what we're going to do, is show you some of the pros and cons to running your own business, and perhaps give you a couple of good avenues to think about following. So sit back and relax, and see if we can change your mindset about business.
Let's Start With The Positives
The positives are something we all seem to think about. In fact, we think about them so much, that they cloud any negatives that come into our mind. They're the voice of reason when we start to doubt a business venture, because the positives are the only thing we're really 'rooting for'.
Is this a good thing? Definitely not!
But the positives when they actually do start rolling in, they're the reason that we keep on going.
So, the biggest positive has to be that you have the freedom to work for yourself. Working for yourself is something that so many people who are stuck in office jobs, or stuck in a job where they know they're not appreciated, always seem to think about.
It's true that you can set your own hours, but realistically as a small business and a start up, your business controls your hours. This however, isn't a bad thing. The excitement of getting up and working on your own project, and staying up late to get everything done, is just part of the fun.
It's where your passion for the business comes alive.
The second positive being the opportunities you'll have as your business gets bigger and better. There are so many trade and business events that you could go to, which would truly open your eyes to the world of business. There would be many opportunities to travel, and if your bank account was growing big enough, then perhaps traveling would just become a way of life for you!
A final positive, is that you have the chance to be recognized in this world, and to have people talking about you for all the right reasons. So many of us will spend a lifetime trying to be recognized, but our voice is never heard through the walls of a corporate company, so this is the chance to make your mark.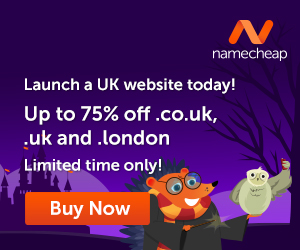 The Glaringly Obvious Negatives
So now we're on to the part that you're either going to be going through at this point in time, or you'll need to understand if you're desperate to set up your own business.
The first obvious one, is that it's just so expensive to get a business up and running. You're setting it up on the basis that you will eventually make the money back, and that's not always the best mantra to follow. No matter what calculations you do, and what vision you have, you can't make the customers come to you if you just don't have the idea that interests them.
So the biggest negative is just the financial risk that everyone else is dealing with. But if you think you have the best idea that's going to go all the way, then keep on pushing to open up your own business!
The second negative, is the backlash that you could face. Although we said a good positive is that people will finally recognize you and talking about you, it can be in the form of great criticism if you're not careful.
The world is a super judgmental place, and it only takes one wrong move of a well-established business, for people to start talking.
Avenues You Should Be Following
So there are some different avenues where you still will be a manager of a business, but you won't have as much of the stress to deal with. The answer we're talking about here, is franchising.
This is where you take on a business that's part of a bigger business. It's commonly done with fast food chains, and people can make a hell of a lot of money from it. But rather than being this big business owner, you're more like a store manager… much less stress!
But we know that fast food is not everyone's style, so you might want to have a look at options such as pest control franchise opportunities. It's a budding industry, and since summer is coming around so quickly, the opportunity to make a lot of money is also coming with it. So take a look deeper into the franchise world, and where you might want to fit into it!
Things To Avoid When Running Your Own Business
There will be so many things to avoid along the way, and the main is getting carried away with your idea. It's so easy to think that funneling more money in, is going to get you to where you need to be to earn the larger amounts of money.
So you have to avoid not being able to say no, and not knowing when to stop. Sometimes a business idea just doesn't have the legs, and you shouldn't try to force it to have them!


---
When you learn how to create your own blog you get to choose the things that you write about. You can also use the blog to make extra income. Here is where I learned how to create my own blog and connect with people who helped me along the way.
Make Another Dream A Reality – Get Your FREE Hobby Makeover Guide TODAY – This is your motivation to make a new start in your life.