These Methods Will Save Time in Manufacturing If You Give Them A Chance!
Image from Pixabay – CC0 License
Getting things done in a timely manner is of great importance in manufacturing. Any business needs to recognize the importance to save time in manufacturing businesses.
You need to be able to combine speed, and the quality of the products produced to get the best results. The faster you can manufacture products, the more you can make to meet demand. But it's also important to maintain high standards in manufacturing to ensure each product is produced to specifications.
Fortunately, there are ways to save time and improve productivity without having a negative effect on the quality of products. Here are some of the things that could make a difference in your manufacturing operation.
Organize the Workspace
An organized workplace is one of the most important factors if you want your manufacturing facility to be productive and efficient. Organizing everything so that things can move quickly helps your employees to remain engaged in their work and get things done.
When organizing your workspace, you can think about how to reduce the need for movement so that workers can stay in one area while working. Planning a layout for tools and materials can create an efficient operation. You can also improve storage to help keep everything accessible and make the space neater, as well as removing any unnecessary tools or equipment.
Use Rapid Tooling for Parts
When you need to have components manufactured for your products, you have to have a supply ready to go so you can keep your manufacturing process going. One of the ways to speed up the production of key parts is to use rapid tooling through 3D technology.
You can read about some of the benefits of 3D printed rapid tooling at Rapidpsi.com. You can reduce the time needed to manufacture your components so that you have more of them ready to be used. As well as saving time, you can also save money by using this process for manufacturing components.
Image from Pixabay – CC0 License
Update Technology
Updating your business's technology and processes can boost productivity and save time. You could look into automation and how it might help you to increase efficiency and also reduce errors.
There are various software solutions that can be helpful to manufacturing businesses, from inventory software to tools designed to help with organizing and monitoring workflow.
By updating the technology that you use, you can increase productivity in a number of ways and save time in manufacturing systems, as well as in other areas too.
Staff Training and Education
Training and educating your staff can also help with saving time and increasing productivity. It helps to reduce mistakes so that time doesn't need to be spent on correcting them. It ensures all staff knows how to use your equipment and how to use it efficiently.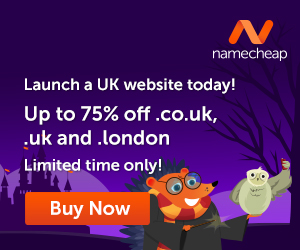 You can also educate staff in other areas, such as good workplace communication. Staff training should be ongoing to ensure everyone is kept up to date with the latest equipment and practices.
Save time in manufacturing by taking a look at every part of your manufacturing process and facility.
---
Images courtesy of Pixabay, UnSplash, and Pexels.
Do you know that the more you use your brain, the better it is for you? AND, the more difficult it becomes to get 'old'? Yup, the brain is really a 'muscle', and the more you 'exercise' it, the better and stronger it becomes. With that said, let's see how we can make the brain better.
How about that second career? Ever thought about writing? Or even have someone write for you if you think this would be a better alternative? Well, how about creating your own website? Letting your voice be heard…without actually talking…but using words online. We all have a story within us…what's yours?
The time is NOW, step out into the world of possibilities…do something different and discover new horizons. It is not difficult and certainly easy when you know the way to do it.
Let me introduce you to Wealthy Affiliate, the place where I learned how to create a website and 'let my voice be known'. This is where I learned how to create my own blog and connect with people who helped me along the way.
Get your free hobby makeover guide I created to help you get started.
In it, I will tell you:
When you learn how to create your own blog, you get to choose the things that you write about. You can also use the blog to make extra income.
Make Another Dream A Reality – Get Your FREE Hobby Makeover Guide TODAY – It is your motivation to make a new start in your life…no matter where you are – geographic location is NEVER a problem either, especially when you live the laptop lifestyle.
Photo by ThisIsEngineering from Pexels