[List] Practical Strategies For Scaling Your Startup
Following a successful launch, many entrepreneurs find themselves unprepared to go on to the next stage. In this situation, leaders must consider scaling options and take actions to transform the startup into a high-performing business. Simply said, scaling your startup entails laying the groundwork for the company's future growth. It includes the startup's ability to expand without being stifled, which involves planning, money, proper systems, a carefully selected staff, disciplined processes, updated technological support, and partners.
Plan for the long term rather than the short term
Make plans for your company that rely on where you want to take your startup in some years, not where it is now. Begin by committing to a specific goal, such as a yearly turnover or growth target for your organization. You must also take the time to study other big companies in the industry to learn from their planning strategies and how to make your own.
Make sure you're prepared for growth by doing the following
When you begin the scaling-up process, be prepared to deal with any unexpected business productivity challenges that come with growth and expansion. It might be anything, from a problem with the supply chain to a technological glitch. Consider the way ahead carefully, and be prepared to provide backup and assistance if necessary. Keep in mind that a startup's ability to scale depends on the founders' commitment to the company's growth.
Know who has grown well among your competitors
Examine how your highly successful competitors grew their market share, including the techniques they have used and any setbacks they may have encountered. You may position your startup for success by studying its business model and strategies.
Protect your business principles
As your startup grows, things might change quickly, resulting in increased responsibilities, less time, and a need for more attention to numerous parts of the firm. Prepare to protect your business values amid the upheaval, as they have helped you achieve this level of success. To grow soundly, keep your possibilities open and your ideals intact.
Recruit more team players
As your firm grows, you'll certainly need more team players to keep up with the increasing number of duties. It may take some time to assemble a staff dedicated to your company's and its growth. Create a positive atmosphere where the team is involved, challenged, recognized, and rewarded. Allow specialists to look after your company's divisions, particularly those with the most critical jobs.
Create regulations for your employees
Create guidelines for everyone to follow that represent your company's beliefs. This helps recruit talent by establishing common goals among your employees. At all levels, hiring people with the correct attitude, talents, and experience is critical to the company's growth. Look for people who are aggressive and ambitious when making new personnel. It is, of course, a boost if existing employees adopt the same mentality.
When external expertise is required, seek it out
Hiring employees directly isn't always the best option. Outsourcing can often generate superior outcomes, which is why many businesses hire freelancers. A third-party service provider can help your startup run more efficiently by providing specialized resources and specialist technologies. Outsourcing is also a viable alternative for speeding up operations while cutting labor and operational costs. Make choosing a reputable outsourcing provider a top priority to help your company grow more rapidly and cheaply.
Make no compromises on quality or consistency
Both are necessary for progress. Prioritize factors that demand urgent attention, such as customer service, and, above all, concentrate on the service and quality of your product. Maintaining quality throughout the life cycle of your product or service requires the right people, culture, and processes. Also, while it is hard to avoid making mistakes, try to view them as opportunities to learn.
Know your growth roadblocks
After setting your goals, carefully examine all parts of your organization. Instead of simply keeping superfluous aspects and individuals around, be pragmatic and honest in determining what is and is not valuable for your business strategy. As a tip, concentrate on the elements that require more attention while delegating tasks to other company leaders.
Try to predict the future
While it is impossible to predict the future, it is simple to make forecasts in business by keeping track of the ups and downs, so keep this in mind. Consequently, keep an eye on current and emerging trends in your industry to help your startup have a brighter future. Also, be aware of your shortcomings and work to turn them into assets.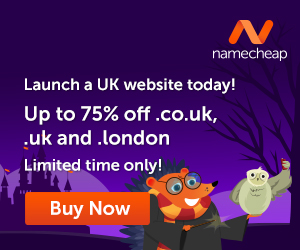 ---
Images courtesy of Pixabay, UnSplash, and Pexels.
Do you know that the more you use your brain, the better it is for you? AND, the more difficult it becomes to get 'old'? Yup, the brain is really a 'muscle', and the more you 'exercise' it, the better and stronger it becomes. With that said, let's see how we can make the brain better.
How about that second career? Ever thought about writing? Or even have someone write for you if you think this would be a better alternative? Well, how about creating your own website? Letting your voice be heard…without actually talking…but using words online. We all have a story within us…what's yours?
The time is NOW, step out into the world of possibilities…do something different and discover new horizons. It is not difficult and certainly easy when you know the way to do it.
Let me introduce you to Wealthy Affiliate, the place where I learned how to create a website and 'let my voice be known'. This is where I learned how to create my own blog and connect with people who helped me along the way.
Get your free hobby makeover guide I created to help you get started.

In it, I will tell you:
When you learn how to create your own blog, you get to choose the things that you write about. You can also use the blog to make extra income.
Make Another Dream A Reality – Get Your FREE Hobby Makeover Guide TODAY – It is your motivation to make a new start in your life…no matter where you are – geographic location is NEVER a problem either, especially when you live the laptop lifestyle.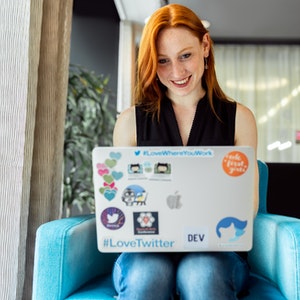 Photo by ThisIsEngineering from Pexels