[List] Simple Checklist Before Selling Your Property
Here is a simple yet necessary checklist before selling your property. If you've got a property to put on the market, whether it's commercial or domestic, there are some general checks and surveys you should undertake. And sometimes, it's easy to forget about half of these checks, despite how crucial they can be to your market success!
The real estate market can be a hard place to navigate; it's filled with properties competing for buyer attention, and who knows how long it'll take for someone to find yours?
So, to help ensure you're selling right, at a worthy value, and that you believe in the real estate you're transferrring, here's a quick list of tips that you can use when it comes to selling your property.
Check The Gas And Electric
It's said that at least two thirds of homeowners forget to check these before buying a property, but as the seller yourself, you're going to want to ensure everything is up to code and in the right place.
Get the services of a professional surveyor to give your property the once over. Safety checks will be undertaken here, looking for subtle as well as obvious signs of bad wiring in the walls, or a heating system that's boiling over, or a broken oven or stove top that might just start a fire one day.
Check For Substances In The Walls
There might be some animals, there might be some pests, there might even be some stray substances you'd never want to exist in either a commercial or domestic building, such as asbestos. And because of these possibilities, you're going to want to check your property over for any signs of bad things living in the walls.
You might not even think to test for this, but hiring out a meth testing service to check the state of the walls of your property is an available option. If it's a property you recently purchased for dirt cheap and needed to renovate, or your property has sat in disuse for some years under your ownership, it's better to be safe than sorry with a test like this.
Could The Garden Be An Asset?
And finally, make sure to look outside your property. Survey the grounds as well, to ensure that everything looks right, and that potential can be found within the space you have to offer. Even with a commercial building, a company or communal garden is a great initiative to undertake, and buyers will be looking for the availability for such a project.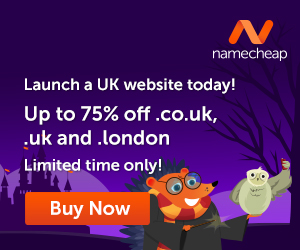 So, clear the garden out as much as you can. Tidy it up a little, and prune plenty of the plants back. If you can show off the amount of lawn or growing space, you're going to entice quite a few more buyers out of the woodwork. Outside space is one of the main factors that ensure people are interested in a property, so you definitely don't want to forget about showing this off!
Make sure to use this simple checklist when you decide about selling your property. They'll help to guarantee the best deal.
---
Images courtesy of Pixabay, UnSplash and Pexels.
When you learn how to create your own blog you get to choose the things that you write about. You can also use the blog to make extra income.
Here is where I learned how to create my own blog and connect with people who helped me along the way.
Make Another Dream A Reality – Get Your FREE Hobby Makeover Guide TODAY – This is your motivation to make a new start in your life.