Simple Business Tips You Can Use To Take Your Business To New Heights
Any venture can use simple business tips to help take them to the next level. Are you wondering how to boost up your business on the market? While there are numerous ways to do this, some options are always going to be far more effective than others. So, let's dive into the best possibilities that you should consider.
All The Best Equipment
You do need to make sure that you have the right tools in your business. They say a workman is only as good as his tools. Well, we certainly believe that to be the case.
More so, we think if you have the wrong tech or equipment in your business, then you are going to suffer because of it. It could easily make you seem weaker against a rival competitor and could be the reason why customers choose another company over yours.
That's why if you are investing in something like industrial equipment you need to take the time to find the right supplier. If you fail to do this, then you could certainly run into issues with quality.
Your Employees Are Key
You've got to understand that your employees are a huge part of your company. In my opinion, this might be one of the most important simple business tips that any business needs to reflect on. If you're trying to find a way to take your business to new heights, make sure that you've got a loyal team on your side.
It's important that you have people who are going to work hard for your company, doing everything within their power to help you push forward and achieve new things.
It's not always possible to know in the interview stages who are going to contribute productively and who won't, but you should get a good feel for these kinds of things.
But, as time goes on, you will start to see who is with you and who just wants a job. Those people who are working hard should be rewarded because they are the ones you can count on to get you where you want to go. The ones who are just letting everyone else do the work for them need to either start contributing or find a new job.
There's Nothing Tech Can't Fix
Finally, it's important to understand that there isn't much that technology won't be able to fix it. If you want your business to go to new heights, you are going to need new technology to help you do it.
Look at what you already have in your business, and then work out what would help make things easier and more efficient. Invest in whatever tech you find yourself writing on this list, no matter what the cost. We promise that it will more than pay for itself when your business is soaring on the market.
If you're stuck for what tech you need, look at what other companies similar to yours are using. This should give you a good indication of where you should be looking to take your business further.
We hope that you have found this article helpful, and now see how these simple business tips can help you take your business to new heights. Good luck!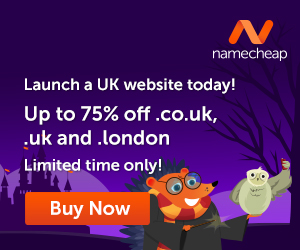 ---
Images courtesy of Pixabay, UnSplash, and Pexels.
Do you now that the more you use your brain, the better it is for you? AND, the more difficult it becomes to get 'old'? Yup, the brain is really a 'muscle', and the more you 'exercise' it, the better and stronger it becomes. With that said, let's see how we can make the brain better.
How about that second career? Ever thought about writing? Or even have someone write for you if you think this would be a better alternative? Well, how about creating your own website? Letting your voice be heard…without actually talking…but using words online. We all have a story within us…what's yours?
The time is NOW, step out into the world of possibilities…do something different and discover new horizons. It is not difficult and certainly easy when you now the way to do it.
Let me introduce you to Wealthy Affiliate, the place where I learned how to create a website and 'let my voice be known'. This is where I learned how to create my own blog and connect with people who helped me along the way.
Get your free hobby makeover guide I created to help you get started.
In it, I will tell you:
When you learn how to create your own blog, you get to choose the things that you write about. You can also use the blog to make extra income.
Make Another Dream A Reality – Get Your FREE Hobby Makeover Guide TODAY – It is your motivation to make a new start in your life…no matter where you are – geographic location is NEVER a problem either, especially when you live the laptop lifestyle.
Photo by ThisIsEngineering from Pexel