How Can Effective eLearning Help Boost Your Morale And Productivity
Photo: Pixabay
eLearning is very beneficial to business owners to ensure that their staff is fully prepared for any changes and to make the most out of their role within the company. This is one way to induce effective eLearning strategy in one's business.
eLearning is cost-effective as compared to traditional forms of learning which is beneficial if you prefer to give your whole team a boost. Online learning is certainly the more effective option for workers because it doesn't tie them down to additional responsibilities and the training can be done whenever they wish, within reason, but it doesn't demand them getting up on Saturdays to go study.
It also means that they can sit and chat with their team about how far they've got and if there is anything that they can help with. It has been found that online courses equate to an average of 90% less energy and 85% fewer CO2 emissions so that also means that you're playing a part in sustainability which is certainly a string to your business bow.
Is effective eLearning a possibility
One of the great things about eLearning is that the assessments can become more of an ongoing process and don't have to be done within a specific time scale unless the boss has requested it.
Many traditional learning courses within a classroom setting will struggle to retain students throughout the length of the course. This may be because they have other commitments or because it's taking so long.
eLearning will allow you to go at a faster pace if you want, so if you have a free weekend, you can make the most of this. Online courses have increased student retention rates from anything from 25% to 60% which is huge if you want to really give your staff an incentive.
If you want to look further into it, you need to research the websites that offer eLearning. You should look at Coassemble reviews and start to realize the benefits and potential of eLearning and what makes it so good.
It's a great way to give a little power back to your team because they are the beating heart of your business and keeping them happy is vital if you want to continue succeeding.
By giving them the knowledge that they can take through their lives, you are also giving them incentive and motivation whilst arming them with the knowledge to take forward. Another reason that eLearning is beneficial is that it eliminates distractions as well. As well as offering:
Accommodating to everyone's needs.

Lectures can be taken any number of times.

Offers access to updated content.

Quick delivery of lessons.

Access to plenty of email help and other FAQs.

It can be done whenever and wherever.

It offers students to learn at their own pace, whether that's faster or slower than regular learning.

Reduced costs for the management team.

Gives staff a chance to communicate with the other team about how they're learning.

Offers easy to digest information such as slides and informative soundbites.

Takes away the social anxiety of being in a classroom.
Overall, effective eLearning is a great effective tool that can really drive your business and your team forwards.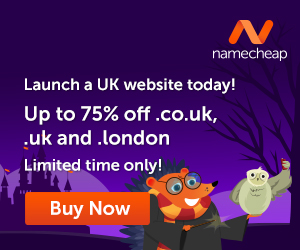 ---
Images courtesy of Pixabay, UnSplash, and Pexels.
Do you know that the more you use your brain, the better it is for you? AND, the more difficult it becomes to get 'old'? Yup, the brain is really a 'muscle', and the more you 'exercise' it, the better and stronger it becomes. With that said, let's see how we can make the brain better.
How about that second career? Ever thought about writing? Or even have someone write for you if you think this would be a better alternative? Well, how about creating your own website? Letting your voice be heard…without actually talking…but using words online. We all have a story within us…what's yours?
The time is NOW, step out into the world of possibilities…do something different and discover new horizons. It is not difficult and certainly easy when you know the way to do it.
Let me introduce you to Wealthy Affiliate, the place where I learned how to create a website and 'let my voice be known'. This is where I learned how to create my own blog and connect with people who helped me along the way.
Get your free hobby makeover guide I created to help you get started.
In it, I will tell you:
When you learn how to create your own blog, you get to choose the things that you write about. You can also use the blog to make extra income.
Make Another Dream A Reality – Get Your FREE Hobby Makeover Guide TODAY – It is your motivation to make a new start in your life…no matter where you are – geographic location is NEVER a problem either, especially when you live the laptop lifestyle.
Photo by ThisIsEngineering from Pexels