6 Effective Methods for Encouraging Your Home-Schooled Children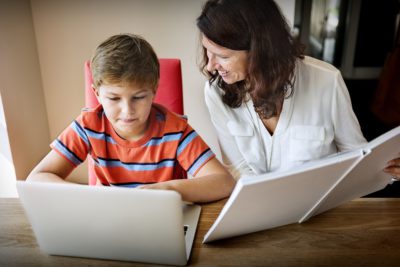 The COVID pandemic has massively affected almost every aspect of human society, and education is one of them. The more common talk these days is about home-schooled children. As of mid-September, social distancing efforts and similar measures have affected more than 875 million learners worldwide. This accounts for a total of 50 percent of all enrolled learners in the world.
During this period, 53 countries have closed their schools, with dozens more having either deferred their school years or only partially opening their educational systems. Home-schooled children systems are now seriously being examined for the benefit of not only the children but the parents or legal guardians involved.
As a parent, you may have to turn to alternative learning methods to further your child's education. You may have to home school your child or work with reliable tutoring services to teach your children from the safety of your home.
If you want to keep your kid's learning, you need to be your child's biggest cheerleader and motivator at this time.
Here are six ways you can keep your children motivated while they're learning from home.
1. Schedule a Lot of Breaks
Your kids can only sit still and pay attention for a short amount of time, particularly if they're younger. So you need to ensure that you put a lot of short breaks in their learning schedule. Aside from easing their attention problems, it can also help reduce the amount of mental strain they feel while learning.
The best method for scheduling breaks will be by putting them right between different lessons. This will keep from breaking their concentration on the task at hand. Short breaks of five to ten minutes between lessons should be enough.
It is even more distracting for home-schooled children and the use of the familiar home environment, so there has to be some kind of division and mental association as well to compartimentalized the new learning structure.
2. Change The Scenery
Sitting in one spot for the entire day can be very boring, especially for a child. Walk around your house with your children and have them select spots where they think they'll prefer to do their lessons. Make these spots comfortable; put cozy chairs or place a couple of throw pillows. Then make sure to cycle your child through these spots during their learning day.
Keep in mind the practicality of each spot. For example, if your child uses a laptop for their education, make sure there's an accessible outlet for its charging cable in each area.
3. Empathize with Them
Learning from home arrangements can be as frustrating for you as it is for your children, but you should always empathize with them. Being homeschooled or tutored can be a drastic change of pace for your kids and can result in them having a harder time picking things up.
Be ready to listen to your children about their problems with their current learning situation and show them that you acknowledge and understand their frustrations.
4. Get Creative
Making sure your kids learn is also about creativity as much as it is about diligence. Although older children and teens may be more receptive to formal learning style, younger children will often need more stimulating educational methods.
Look through their lesson plans and see if there's a more creative way to teach a certain subject. For example, math for younger children like preschoolers is easier to understand if they have objects to visualize the computations with. Astronomy can be more fun if you have a model or even a colored diagram. Get creative and watch your children's interests take flight.
5. Consider a Reward System
It may be tempting to resort to punishing your children for infractions, but rewarding their achievements may be a more effective form of motivation.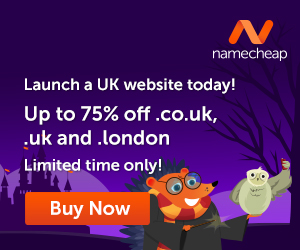 Talk to them and arrange a small rewards system you can use to keep them interested. For younger children, this can be as simple as a piece of candy or a similar treat when they excel, or it can be something as major as a new toy for a successful test.
Older children and teens could be motivated with maybe an extra half hour of screen time or extra privileges. Find out what your kids are interested in and use it to help them stay on track.
6. Consult the Experts
Finally, don't be too shy to ask for help when you're at a loss.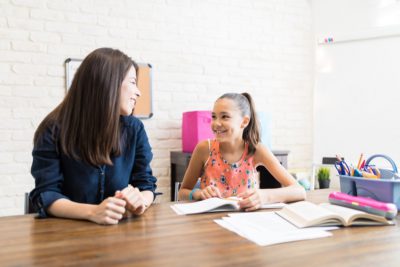 Get in touch with your kid's past or current teachers and talk to them when you need assistance to keep lessons interesting for your kids. Ask them how they kept your kids' spirits up and what they said to them to motivate them.
Ask them for their opinions on your current tactics and see how they can fine-tune your approach. Experienced educators should know everything there is to keep their pupils motivated and you can learn a thing or two yourself.
People everywhere have to learn to adjust to the new realities brought on by the pandemic. You can make this adjustment less stressful and more comfortable for your children by being on their side while they try to learn from home. Yes, there are fun times ahead for home-schooled children, however, there still has to be some educational work done as well.
---
Images courtesy of Pixabay, UnSplash, and Pexels.
Do you now that the more you use your brain, the better it is for you? AND, the more difficult it becomes to get 'old'? Yup, the brain is really a 'muscle', and the more you 'exercise' it, the better and stronger it becomes. With that said, let's see how we can make the brain better.
How about that second career? Ever thought about writing? Or even have someone write for you if you think this would be a better alternative? Well, how about creating your own website? Letting your voice be heard…without actually talking…but using words online. We all have a story within us…what's yours?
The time is NOW, step out into the world of possibilities…do something different and discover new horizons. It is not difficult and certainly easy when you now the way to do it.
Let me introduce you to Wealthy Affiliate, the place where I learned how to create a website and 'let my voice be known'. This is where I learned how to create my own blog and connect with people who helped me along the way.
Get your free hobby makeover guide I created to help you get started.
In it, I will tell you:
When you learn how to create your own blog, you get to choose the things that you write about. You can also use the blog to make extra income.
Make Another Dream A Reality – Get Your FREE Hobby Makeover Guide TODAY – It is your motivation to make a new start in your life…no matter where you are – geographic location is NEVER a problem either, especially when you live the laptop lifestyle.
Photo by ThisIsEngineering from Pexel