Helping Your Teens Cope with the Pandemic and Online School Teaching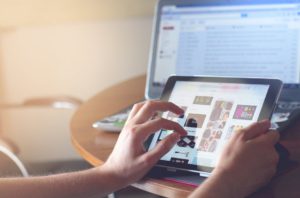 Never has there been a time where online school teaching has figured so prominently. Teens need their friends. This statement is so true regardless of era, country, or culture. Adolescents need to interact with their peers and this is generally the focus of their young lives during that crucial phase in life. For parents, this becomes a challenge because, for the first time, they realize that their roles have changed and their cute, cuddly little kids are already adolescents who want more independence and are now eager to explore the world outside the family home.
But what happens when these teenagers are forced to stay home and go for long time periods without peer interaction? This is a concern for many teenagers and parents alike given the remaining lockdown in some parts of the country.
As part of public health protocols, minors and the elderly were advised to remain at home and avoid public spaces as a means to prevent possible viral infection. The quarantine does help keep a teenager, or actually any person for that matter, from getting into contact with people who are infected with the novel coronavirus.
As the school season draws near, many school-age children and teens only have the option of taking online distance education. For teens, a virtual junior high school is an advantage because it removes the need to wake up consistently early to go to the campus. It also allows them to use their adeptness and comfort in the use of computers to pursue their studies. However, it does induce some forms of anxiety and sadness for creating distance between friends who once enjoyed hanging out and doing all sorts of things that teens these days do. So, what can parents or guardians do to help their teens cope with the "new normal of schooling"?
Acknowledge the Concern and Listen
The first and most important way to help teens is to empathize with them. Showing them and letting them know that parents acknowledge their feelings is very important. It is true that some of the things that seem to bother children and teenagers may seem trivial to adults. Of course, adults have had the advantage of experience and perspective. However, it is almost sure that all adults, at one time, have had the same thoughts, feelings, and problems that any normal teenager would have.
The key is to learn to listen to teenagers without cutting them off when they are speaking, or judging too soon or offering immediate advice without having heard about their thoughts and feelings about a matter, such as separation from friends. Through active and empathetic listening, parents or adult guardians will show a troubled or stressed teen that what they are going through is indeed valid and that adults around them really care.
Ask Them About Their Friends And Interests
One somewhat crucial drawback to online school teaching is the social limitations that come with it. A good way to help teenagers let go of some of their anxieties and stress is to just ask them about their friends. For example, ask the teen if his or her friends have had a chat recently or if they had group Zoom meetings among friends. Asking these questions would signal the parent or guardian's interest and, very likely, the teen would share about some of their online activities.
It is good to allow the teens to speak about the games that they play online, the movies or music that they enjoy, or even experiences with teen relationships. This is a great opportunity to really communicate with the teenager and really get to know the person that they are becoming, their interests, dreams, and even the frustrations or heartache they have.
Ask The School About Online Social Activities For Students
Another way to help out is to ask the classroom adviser or the school administration about social activities for students that are included in the online school teaching curriculum. Very likely, the online school program would not only cover academic subjects but also extra-curricular activities that are in line with the various interests of students in a particular school.
Knowing about these social or non-academic activities will give the parent or guardian an idea of how the school year will go and what ways can the teenager enjoy distance learning.
Definitely, the online school for students is a good option for those with medical conditions and cannot physically go to school. It is also valuable to students whose family moves around a lot because of the parents' career or business. However, online distance learning may not be for everyone since there are unique personality differences that impact on teens' education.
For example, an introvert who is more into academic pursuits might do well even if he studies online with limited peer-to-peer interaction. Some might be more sociable or athletic and thrive in situations where they work closely with others. A good balance is to provide a school curriculum that caters and builds upon these preferences or unique abilities.
But ultimately, teenagers will learn how to cope and be successful at school work if parents and guardians show sensitivity, care, and attention, especially when it comes to online school teaching needs. By doing so, the children benefit from academic schooling and the lessons to be learned about life and relationships which are best for any growing young or old mind!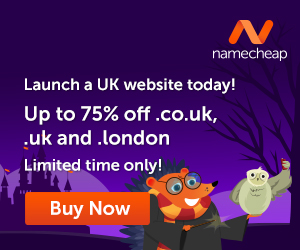 ---
Images courtesy of Pixabay, UnSplash, and Pexels.
Do you now that the more you use your brain, the better it is for you? AND, the more difficult it becomes to get 'old'? Yup, the brain is really a 'muscle', and the more you 'exercise' it, the better and stronger it becomes. With that said, let's see how we can make the brain better.
How about that second career? Ever thought about writing? Or even have someone write for you if you think this would be a better alternative? Well, how about creating your own website? Letting your voice be heard…without actually talking…but using words online. We all have a story within us…what's yours?
The time is NOW, step out into the world of possibilities…do something different and discover new horizons. It is not difficult and certainly easy when you now the way to do it.
Let me introduce you to Wealthy Affiliate, the place where I learned how to create a website and 'let my voice be known'. This is where I learned how to create my own blog and connect with people who helped me along the way.
Get your free hobby makeover guide I created to help you get started.
In it, I will tell you:
When you learn how to create your own blog, you get to choose the things that you write about. You can also use the blog to make extra income.
Make Another Dream A Reality – Get Your FREE Hobby Makeover Guide TODAY – It is your motivation to make a new start in your life…no matter where you are – geographic location is NEVER a problem either, especially when you live the laptop lifestyle.
Photo by ThisIsEngineering from Pexel