[List] A Success Boost Is Getting The Push You Need To Succeed Today
Do you need a success boost? If you are struggling to succeed in any particular area of your life, but especially in your business, then there are many steps you can take to change this for the better.
No matter what it is that you are trying to achieve, whether it's a particular figure in the bank account or to help a certain amount of people with your fantastic product, you can be sure that you need a lot of motivation and dedication to get there.
In this post, we are going to take a look at some of the things you can do to get that push you need to succeed.
Re-energize Your Motivation
Sometimes the issue is that you are just not as motivated as you used to be. This happens all the time, with a range of projects: you start off excited, and over time you become less and less interested in what you are doing.
When this happens, more often than not you merely need to re-energize your original motivation for doing it. Remind yourself what that initial motivation was, and try to really feel it again. This could help you to get the energy back into the project or idea.
Find A Mentor
Sometimes you just need someone who can help you to get the push you need. When you feel that you have done all you can on your own, finding someone to guide you is often the best next step.
To really succeed in this, you might want to think about finding a mentor, someone who knows about what you are trying to do and who can motivate you in just the way you need.
To be sure of finding a good quality mentor, you can look to Chronus or a similar service, to ensure you do it right.
Form A Team
In a similar vein, you can often get ahead more easily by building a team around you who are going to help you along. That team will ideally consist of experts in the field that you are operating in, who are going to be able to give expert advice and help you on some of the details you might get stuck on.
Surrounding yourself a team you can trust is very often one of the best things you can do to get ahead and push through, so do be sure to bear this in mind. This is in itself the best success boost collectively.
Take A Break & Return Later
Sometimes, the best thing is to take a short break and come back to it later. This is usually wise when you have been overworking, as in that situation you are actually much less likely to see the wood for the trees, and you might be overlooking something obvious.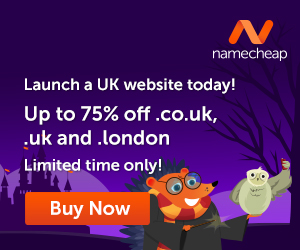 Take a break, return to the project with a renewed vigor, and you should find that you can push through and really get where you need to go. You should then succeed in no time. Rejuvenation is also a primer as a success boost tactic that everyone will benefit from!
---
Images courtesy of Pixabay, UnSplash, and Pexels.
Do you now that the more you use your brain, the better it is for you? AND, the more difficult it becomes to get 'old'? Yup, the brain is really a 'muscle', and the more you 'exercise' it, the better and stronger it becomes. With that said, let's see how we can make the brain better.
How about that second career? Ever thought about writing? Or even have someone write for you if you think this would be a better alternative? Well, how about creating your own website? Letting your voice be heard…without actually talking…but using words online. We all have a story within us…what's yours?
The time is NOW, step out into the world of possibilities…do something different and discover new horizons. It is not difficult and certainly easy when you now the way to do it.
Let me introduce you to Wealthy Affiliate, the place where I learned how to create a website and 'let my voice be known'. This is where I learned how to create my own blog and connect with people who helped me along the way.
Get your free hobby makeover guide I created to help you get started.
In it, I will tell you:
When you learn how to create your own blog, you get to choose the things that you write about. You can also use the blog to make extra income.
Make Another Dream A Reality – Get Your FREE Hobby Makeover Guide TODAY – It is your motivation to make a new start in your life…no matter where you are – geographic location is NEVER a problem either, especially when you live the laptop lifestyle.
Photo by ThisIsEngineering from Pexel