Southeast Asian Market Offers Growth Opportunities for Singaporean Businesses

There are business growth opportunities everywhere, as long as you are open to their potential in any geographic location. Southeast Asia is a hot market for businesses that want to expand internationally.
The e-commerce landscape, in particular, has been growing rapidly over the past decade, especially across Indonesia which saw online sales rise to $20.21 billion in 2021.
While the region has one of the lowest shares in terms of e-commerce in the world, there is plenty of room for growth. The market is flooded with budget smartphones and affordable internet connections within the region will further accelerate the growth of the e-commerce market. And, with the scale of the combined population of the six major markets, there is plenty of potentials to tap.
In a previous study, Google estimated that the internet economy across Southeast Asia will reach a value of $300 billion by 2025. Investors from around the world have expressed interest in the region.
Business Expansion: From Singapore to Rest of SEA
Apple is to the United States, Samsung is to South Korea. Meanwhile, Singapore is still waiting for one of its brands to break into the global market and carry its flag across all corners of the globe.
There have been brands that managed to expand beyond the nation's borders, but there are still many businesses that have the potential to go global.
Singaporean businesses have big ambitions to go international, starting with planned expansions in neighboring markets in Southeast Asia. A recent survey conducted by the Singapore Business Federation (SBF) revealed that 76 percent of 435 businesses from across the city-state want to reach consumers in ASEAN.
Vietnam, Indonesia, and China were at the top of the list for expansion among businesses that responded to the survey. More than 30 percent said that they want to enter these three markets the most.
However, only 26 percent of businesses that participated in the survey see themselves taking concrete steps toward international expansion in the next six to 12 months.
The survey was conducted around the final quarter of 2020 when the vaccines are yet to be administered to populations. No doubt, the COVID-19 pandemic played a part in the reluctance to go international in the coming months. One of the challenges that businesses cited in the past year includes the inability to travel to another country.

Setting Up Shop Outside of Singapore
But, pandemic or not, there has been hesitation to expand internationally among small and medium enterprises. SMEs have limited resources that may prevent the effort from establishing roots in another country and reaching its potential.
That is why, most of the time, big brands have the courage to open stores in another market. They have the budget to promote their products and services to local consumers. SMEs do not have the same capacities.
However, the government is offering financial and non-financial support for businesses that want to go international. Moreover, entrepreneurs can take out business loans to fund the expansion.
E-commerce has also opened up new opportunities for SMEs to reach consumers outside of Singapore. The internet knows no borders. SMEs should leverage the internet, particularly social media, to gain brand recognition and a following outside of Singapore.
Singapore's Minister for Trade and Industry, Chan Chun Sing, believes that cross-border e-commerce is the answer to quicken the recovery of SMEs. In the past year, retail sales dropped by 15.3 percent compared to 2019.
Sing said in a speech earlier this year that Enterprise Singapore was in active discussion with Amazon to introduce programs that will help SMEs sell overseas during the pandemic.
Prepare for Takeoff
Another challenge that SMEs face when expanding internationally is getting to know the market. Offering products and services alone will not guarantee success.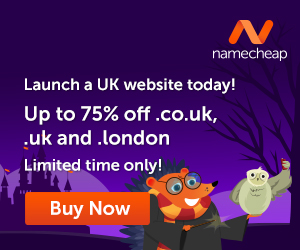 Southeast Asia is an incredibly diverse region where consumer preferences are different. So, a strategy that worked in Singapore or other parts of the world may not bode well with Southeast Asian consumers.
The difference in cultures is one of the reasons cited why the locally-grown ride-hailing app Grab succeeded while international competitor Uber had to back out of the region.
There is also a lack of knowledge of local laws and regulations. SMEs should spend time and resources to figure out how to localize their business operations. It might be necessary to seek advice from local consultants such as law firms to understand the legal and regulatory requirements. The labor laws, for example, in the rest of the ASEAN are different from those of Singapore.
Southeast Asia is a promising market that is still growing. Businesses in Singapore should take advantage of the ascent of the region, particularly in e-commerce, to start their journeys toward global expansion.
---
Images courtesy of Pixabay, UnSplash, and Pexels.
Do you know that the more you use your brain, the better it is for you? AND, the more difficult it becomes to get 'old'? Yup, the brain is really a 'muscle', and the more you 'exercise' it, the better and stronger it becomes. With that said, let's see how we can make the brain better.
How about that second career? Ever thought about writing? Or even have someone write for you if you think this would be a better alternative? Well, how about creating your own website? Letting your voice be heard…without actually talking…but using words online. We all have a story within us…what's yours?
The time is NOW, step out into the world of possibilities…do something different and discover new horizons. It is not difficult and certainly easy when you know the way to do it.
Let me introduce you to Wealthy Affiliate, the place where I learned how to create a website and 'let my voice be known'. This is where I learned how to create my own blog and connect with people who helped me along the way.
Get your free hobby makeover guide I created to help you get started.

In it, I will tell you:
When you learn how to create your own blog, you get to choose the things that you write about. You can also use the blog to make extra income.
Make Another Dream A Reality – Get Your FREE Hobby Makeover Guide TODAY – It is your motivation to make a new start in your life…no matter where you are – geographic location is NEVER a problem either, especially when you live the laptop lifestyle.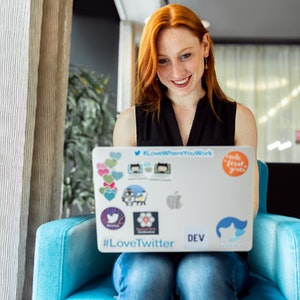 Photo by ThisIsEngineering from Pexels