What You Need To Know Before Starting Your Own Business Venture
There's nothing like planning out your own business venture, it's exciting, and if you do it right, it can be very profitable! If you're thinking about starting up your own business, the chances are you're pretty nervous about how things will turn out.
How you act and go about promoting yourself is very important when it comes to getting yourself heard, but those aren't the only things you should be aware of. A business consists of many moving parts, and if you're going to succeed, you should know how to prove them properly!
How to lead effectively
If you're going to be running a business that requires a team, then you're going to need to know how you can properly manage them. Communication is something that needs to be learned, through experience or through courses – depending on the kind of time you have! If you're not able to lead your team properly, it's going to slow you down and cause trouble for the business' growth. So what makes a good leader?
If you have a small team, then you should try your best to learn what you can about them. Where do they excel? Where do they struggle? These things are important to know if you're going to push them while they work, as you can use it to focus on their strengths.
If they struggle with teamwork, you want to encourage team-building exercises; and the other way around if they struggle to work independently.
Pushing people too hard in areas that they struggle in can lead them to burn out or giving up, and it's not helpful to you, them, or your business. As the leader, you should know everyone's limits, and set your expectations around that.
Flexibility
Before you get started, you need to understand that no matter what plans you have, you need to be at least a little bit flexible. Things might not turn out the way you expected them to, and the direction you had planned might not take your business to success, 
But, just because something didn't go as planned doesn't mean that it's heading for failure! There are about a million different ways a scenario can go, and you just have to be able to adapt and roll with the punches.
For example, if you had an investor that was going to partner with you in this new business venture, and he decided otherwise, then you can always apply for Business Funding! The key is being able to use your creative thinking to solve any problems you may encounter, which is one of the characteristics that make for a great entrepreneur!
Learning to make changes as you go, and give up on ideas when they're not working is going to be your best bet for making a bigger impact in the market. You might have to change the products that you sell or the services that you offer if you're going to beat your competitors.
You're not alone
You don't need to do everything on your own. There are many services out there that can help you plan things, fix your direction, or make necessary changes to your business.
For example, these manufacturing production consultants are there to help you reduce the costs of running your business while maintaining or improving the quality.
It helps to have someone to consult on these things, as not everyone has the necessary experience to know the right choice in every scenario.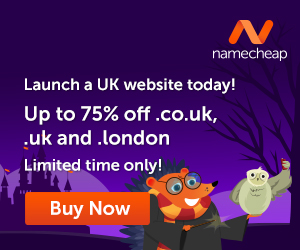 It's not just for advice, you can get help with some of the processes that your own business venture would usually need to take care of. Having other businesses handle some things that you don't have the tools or time for, can mean that your hands are free to take on other things.
---
Images courtesy of Pixabay, UnSplash, and Pexels.
Do you know that the more you use your brain, the better it is for you? AND, the more difficult it becomes to get 'old'? Yup, the brain is really a 'muscle', and the more you 'exercise' it, the better and stronger it becomes. With that said, let's see how we can make the brain better.
How about that second career, your own business venture? Ever thought about writing? Or even have someone write for you if you think this would be a better alternative? Well, how about creating your own website? Letting your voice be heard…without actually talking…but using words online. We all have a story within us…what's yours?
The time is NOW, step out into the world of possibilities…do something different and discover new horizons. It is not difficult and certainly easy when you know the way to do it.
Let me introduce you to Wealthy Affiliate, the place where I learned how to create a website and 'let my voice be known'. This is where I learned how to create my own blog and connect with people who helped me along the way.
Get your free hobby makeover guide I created to help you get started.

In it, I will tell you:
When you learn how to create your own blog, you get to choose the things that you write about. You can also use the blog to make extra income.
Make Another Dream A Reality – Get Your FREE Hobby Makeover Guide TODAY – It is your motivation to make a new start in your life…no matter where you are – geographic location is NEVER a problem either, especially when you live the laptop lifestyle.
Photo by ThisIsEngineering from Pexels