Supporting Your Local Community With Your Business!
It is always a good idea when it comes to supporting your local community via way of your business activities. Small businesses are a vital part of local communities. They give residents what they need and alternatives to big corporations. They offer local people a chance to build a relationship with the businesses that they use, which can last for many years to come.
Small businesses also provide people with employment opportunities and help boost the economies of smaller towns. These local businesses are keeping high-streets going at a time when many larger companies are being forced to close their doors.
But it works the other way too. Your small business is important to the local community, and becoming more involved in your community can be vastly beneficial to your business. Becoming well-known in the community can help you to build a reputation and increase loyalty. It can be an excellent way to stand out from other businesses and a chance to grow and thrive.
Here are some effective ways that you can do it.
Sponsor Local Events
Sponsoring local events is one of the easiest ways to become involved in one's community and effectively supporting your local community. Find out what is going on in the local area and get in touch with the organizers to see if they require any financial backing.
Sponsoring these local events is a great way to build a fantastic reputation in the community, and displaying a SEG frame banners can be an effective way to get one's brand recognized.
Take Part In Charity Events
If there are any charities in the local area, helping them out is the best thing that you can do to build your reputation and get noticed in the community.
Look online for charities near to your business and reach out. Ask if they'd like any help with organizing events and even make some personal suggestions. Find ways that you can work together, even if you aren't in a position to donate money or help financially.
Host A Networking Meeting Or Trade Show
Any local area and its close neighbors might have more local businesses and entrepreneurs than you might think. Many of these business owners will feel as though they are alone, competing with bigger companies without any help or guidance.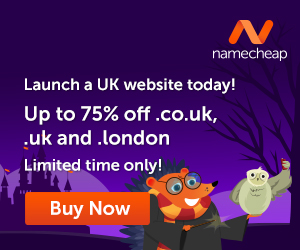 Hosting a networking event is a great way to bring everyone together. It's a chance to find ways to work together and to support each other and to learn.
Teach A Class
Knowledge is a powerful tool, and as a business owner, you've got plenty of it, and there are others around your seeking it. Find a community center, perhaps a library or even college, and offer to run a class, to share your knowledge. This is a great way to invest in the future of the community and give something back.
Volunteer
We don't all have lots of free cash to give to those that need it. You might think that without cash, you've got nothing to offer the people in the community.
But you'd be wrong. Often our time is far more valuable. Volunteer your time, premises and business whenever you can. You could even offer work placements to local students. Yes, being a positive source when it comes to supporting your local community with ones's business is definitely a win-win experience!
---
Images courtesy of Pixabay, UnSplash and Pexels.
When you learn how to create your own blog you get to choose the things that you write about. You can also use the blog to make extra income.
Here is where I learned how to create my own blog and connect with people who helped me along the way.
Make Another Dream A Reality – Get Your FREE Hobby Makeover Guide TODAY – This is your motivation to make a new start in your life.