How to Take Your Business Offline When Expanding
As a business owner, there might come a time when you need to take your business offline because it is growing so fast. And this is a good thing.
However, there are some basic points that you need to be aware of that will help you make the transition a smooth one. Read more in this contributed article
Tips To Consider
There are certain benefits of running an online business, but sometimes you will need to expand and this requires more infrastructure than your spare room of attic office can provide.
If you are serious about growing your business, it is important that you take care of the small details and improve your reputation and productivity.
You will need office and support staff, as well as remote workers, which will create several challenges.
Below you will find a few tips on moving your solely online operation offline.
Employ The Right People
When you feel the need for creating a back office to take care of your phone calls and customer service, you will have to make sure that you are choosing the right people.
You don't want to give out a different message than your professional website does. No matter if you have spent thousands on your internet infrastructure, if your support staff is not up to standard, your customers will eventually leave you.
Put Policies In Place
To manage your new workforce better, especially if you have no experience dealing with employees, you will have to work out clear policies that will help you monitor the work processes.
For this, you will need to know how to do the job yourself, so you can teach, coach, and train your employees and evaluate their performance. Be sure to get adequate legal assurances in place, such as employers liability insurance and get legal advice.
Create Clear Procedures
Apart from policies, you will also need workplace procedures, so every member of your team is on the same page. You can create a simple workflow management system or a guideline that can visually display the process of handling complaints, returns, identifying risks, or reporting suspicious activities.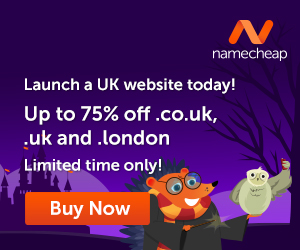 From cleaning and backing up files to dealing with visitors and reporting sales, profits, waste, and energy use, create a workflow diagram to make your employees' job easier.
Provide Digital Support
No matter how well you train your on-site staff, you will also have to integrate the systems they use on your website. You don't want to call them every time you are low on stock.
Your online shopping cart system should be synchronized with the software your staff is using, so you can communicate effortlessly, without having to spend too much time sending emails and making calls.
Encourage Collaboration
It is also important that you engage with your staff every day and encourage them to help and support each other. This includes your remote workers, so make sure you choose a cloud based collaboration platform that can be accessed by anyone with an internet connection.
From Google Drive to Slack, there are plenty of platforms you can integrate into your current system.
When your business is growing fast, you shouldn't try and take care of all the work alone. Once you employ people, it is your responsibility to make them aware of what is expected of them and improve their skills to serve your customers better.
Images courtesy of Pixabay and Spangdahlem Air Base.
---
How would you like to learn how to post on a blog like this one?
You can put your thoughts on paper but learning how to build your own blog is something different. If you have the right training it is not that difficult.
When you learn how to build your own blog you get to choose the things that you write about. You can also use the blog to make extra income. Here is where I learned how to build my own blog and connect with people who helped me along the way.
Click Here and see what it is all about!