The Food Industry Marketing – Back To Basics!
Photo by Jay Wennington on Unsplash
Yes, every business, even the food industry marketing needs to sometimes go back to basic! Marketing restaurants has always been tricky. Competition is fierce and customers can be fickle in their loyalties.
The food marketing landscape is going to look very different over the next few years, as those companies that do survive the current lock-down will be fighting for their survival to attract customers, fast.
The food marketing landscape is going to look very different over the next few years...
Here are a few basic things you should be focusing on.
Know Your Customers
Defining your target audience is crucial to your marketing. Sure, you won't be turning anyone away but sometimes by trying to market to everyone, you end up marketing to no one.
Are you marketing to families, couples or Millenials? Each of these target audiences is looking for different things. Millennials, for instance, are more concerned about the origin and environmental impact of their food. If you have something to shout about in this area, then do it.
For example, Tai Pei frozen food announced that it was eliminating preservatives and improving the nutrition in their range of meals.
So before you commit your marketing budget, know who you are focusing on, then you can target them exactly.
Make Sure Your Local SEO Game Is Strong
SEO – this is One of the most important things you can do to market your restaurant. Finding potential customers in your geographic area is your top priority.
Ensure your Google My Business profile is complete. This lets customers see your most up to date information on your location, opening hours, menu and reviews.
Encourage reviews from your customers on all the platforms you are active on such as Google, Facebook, and Tripadvisor. Monitor them closely and be sure to respond to any negative reviews in a professional and honest manner.
Optimize your website to give yourself the best chance of appearing in the top Google search results for restaurants in your area. Keep your website up to date with the latest opening hours, menus and prices.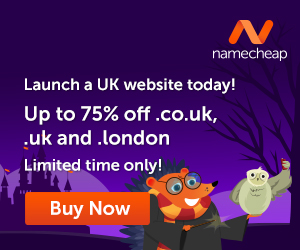 Be Sociable
Having a presence on social media is a bit like having a website or a Google My Business listing, in that you really need to have one. Yes, this is also essential to the food industry marketing plan.
Once you know who your customers are, find out what social platforms they use and concentrate on those. Make sure your details, menus, and pricing are up to date and post regularly to promote special offers, competitions or seasonal dishes.
Take the time to learn how to use the platforms well. If you're on Instagram, learn how to find and use hashtags, for Facebook, craft the perfect giveaway to build up your followers. Each platform has its own unique way of reaching out to your potential customers.
Create A Loyalty Scheme
Offering your customers some kind of reward for being loyal is a great way to keep them coming back time and time again. It's also one of the easiest ways to obtain those precious email addresses that you can use to market to them again and again.
There are a number of ways you can do this. Set up a landing page on your website specifically promoting your loyalty scheme. Promote this on social media in order to drive traffic to the page. People will sign up to get their discount or free dessert (or whatever you offer may be).
You can then market to them regularly, offering seasonal discounts or special offers just for being a loyal customer. This is all a big part when it comes to food industry marketing. The customer is king…and queen too!
---
Images courtesy of Pixabay, UnSplash and Pexels.
When you learn how to create your own blog you get to choose the things that you write about. You can also use the blog to make extra income.
Here is where I learned how to create my own blog and connect with people who helped me along the way.
Make Another Dream A Reality – Get Your FREE Hobby Makeover Guide TODAY – It is your motivation to make a new start in your life.