7 Tips For Your Business Re-Opening – The World After The Corona Crisis
So what exactly is the world after the Corona Crisis like? The COVID-19 pandemic has caused unprecedented circumstances for businesses all over the world.
While there have been devastating health and economic implications to the virus, there is some light emerging at the end of the tunnel. Countries, states, and cities are beginning to re-open. Although strict guidelines are in place, businesses are opening up and looking to bounce back to some normality.
The world will never be the same after the Corona Crisis.
After three months of quarantine and a drastic shift in how business can now operate, it's vital that companies adequately prepare before re-opening.
If you're getting ready to re-open the doors of your business especially now, the world after the Corona Crisis, here are seven tips to help get you prepared.
1/Ready your premises
If your store, office, workshop, or business premises hasn't been in use for several weeks, there may have been some deterioration of machinery or equipment. Ensure that you do a thorough check of all machinery and hardware. Some problem areas may be pumps, heating, boilers, or lighting.
The last thing you want when re-opening is a broken pump cutting off water supplies. If they need replacing, consider installing grundfos pumps to make sure everything is in good order.
2/Clean thoroughly
Sanitation is crucial now more than ever. One of the most important aspects of stemming infection is to maintain high cleaning standards. Before re-opening, it is essential that you thoroughly clean your premises. If you don't have the necessary equipment, contact professional cleaning services.
3/Have ample cleaning equipment
Although a thorough cleaning of the premises is necessary before re-opening, the sanitation efforts can't end there. Regular disinfection of all areas should be carried out to minimize the risk of spread.
Take some time to research the guidelines that apply to a business or premises of your size. Plan cleaning and disinfection schedules and ensure that you have adequate cleaning supplies and equipment.
Make sure that bathrooms are stocked with plenty of cleaning supplies at all times.
4/Set up sanitation stations
Create sanitation stations at all entrances, exits, desks, and pay stations. Erect signage to encourage customers and staff to use them.
Sanitation stations can be as little as dispensers of alcohol-based hand sanitizer. Failure to provide hygiene services during this time is irresponsible for any business owner.
5/Create COVID safety procedures
The best way to deal with business operations during this pandemic is to be as prepared as possible. Before re-opening, you should attempt to cover all safety bases for both staff and customers.
From logistics to social distancing and from capacity protocol to hygiene, it's your responsibility to provide a safe environment for your employees and customers.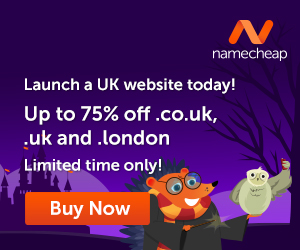 6/Cashless payment options
If you have a business that deals with payments, it's advised to encourage cashless payment to minimize the risk of infection. Ensure that your transaction processes are up to date for dealing with contactless payments.
7/Provide mental health support
Ensuring their safety through appropriate action is the best way to look after your employees. However, it's crucial to note that returning to work in these conditions may be stressful.
Provide constant support and be understanding. If you have access to a professional mental health service in your industry, consider contacting them for advice. There are a lot of changes in the world after the Corona Crisis – and not just physically.
---
Images courtesy of Pixabay, UnSplash, and Pexels.
Do you know that the more you use your brain, the better it is for you? AND, the more difficult it becomes to get 'old'? Yup, the brain is really a 'muscle', and the more you 'exercise' it, the better and stronger it becomes. With that said, let's see how we can make the brain better.
How about that second career? Ever thought about writing? Or even have someone write for you if you think this would be a better alternative? Well, how about creating your own website? Letting your voice be heard…without actually talking…but using words online. We all have a story within us…what's yours?
The time is NOW, step out into the world of possibilities…do something different and discover new horizons. It is not difficult and certainly easy when you know the way to do it.
Let me introduce you to Wealthy Affiliate, the place where I learned how to create a website and 'let my voice be known'. This is where I learned how to create my own blog and connect with people who helped me along the way.
Get your free hobby makeover guide I created to help you get started.
In it, I will tell you:
When you learn how to create your own blog, you get to choose the things that you write about. You can also use the blog to make extra income.
Make Another Dream A Reality – Get Your FREE Hobby Makeover Guide TODAY – It is your motivation to make a new start in your life…no matter where you are – geographic location is NEVER a problem either, especially when you live the laptop lifestyle.
Photo by ThisIsEngineering from Pexels