In recent years, you've probably seen a lot of businesses which have been considered too big to fail. When a company is seen like this, any money issues it might have will be quickly cleaned up by the government or other bodies looking to keep balance.
Of course, in the modern world, though, most businesses aren't this big and are simply left to their own devices if they experience problems. Your government isn't the only place to get money from, though, and this means that you may be able to find your own kind of bailout, and it will just take a little more work.
When a lot of companies first start out, they tend to use the personal funds to finance their startup and operating costs. As time goes on, it can be hard to know if you should put more into your business, and a lot of people struggle when it comes to knowing when to stop.
If you find yourself in money troubles as a company, solving them with your personal funds can be a great way to tie yourself closer to the business. Of course, though, you have to make sure that you're not working aimlessly for a company which will get you 'nowhere' before doing this.
If you don't have money already, this doesn't mean that you're out of options. In dire times, it can often be very hard for a company to get a loan, as the bank might be hesitant to trust you.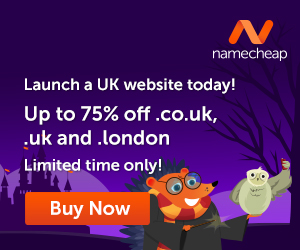 Getting bank home loans, though, will be a different story. With an option like this, you can get yourself setup with loads of money, and you won't have to pay it all back for years to come [but pay it back you must]. In some cases, you may be able to earn enough to pay this off early with the renewed vigor of your company.
Just because a bank might not want to give your company money doesn't mean that everyone will feel the same way. Investors have a lot more freedom than a bank, as they are using their own money, and the risk falls completely on their shoulders. This makes it easy to find people who are willing to throw their money into something they like, even if it isn't successful yet. To achieve this sort of goal, it can help to do some research before getting started. Another word or name frequently used is the term – Angel Investor.
Finally, as the last option to consider, you could think about asking the general public for a little bit of help. Crowdfunding on websites like Kickstarter has become incredibly popular in recent years, offering the chance for companies to get funding from fresh sources. To be successful on a platform like this, you have to have a product or idea which people truly love.
Hopefully, this post will inspire you to start working harder on the amount of time you put into doing your research on the funding (for your business needs) and for the time when your business really needs it. For a lot of people, working hard in an area like this is a great way to give their business a boost. Of course, though, you have to make sure you handle it in the right way.
Having read this contributed article, it certainly has stimulated my thinking and financial creativity. However, you do not have to 'break the bank' in order to start your business. You can start with as little as USD$49 a month investing in yourself by becoming a member of over 800,000 members at Wealthy Affiliate.
The investment will pay off as you learn to turn your hobby into a website and reap the financial benefits that come with owning your own business. You can earn while you learn and keep tapping yourself on the shoulder as you become more experienced, stress-free, and a small business owner.
You can get in touch with me on my profile or simply read through this all-inclusive Guide about turning your passion into a business. Much success and I look forward to hearing about your success.