Tips To Keep A Thriving Online Presence[List]
A thriving online presence is not something that you can get easily. And it's not something that you can easily maintain. But it is something that you should constantly be striving towards, because an online presence is not something you're going to be able to keep up with the amount of businesses that are popping up at the minute.
If you could see how many websites there are when you search for something related to what you're selling, you'd be shocked. The list is huge and you're just a small fish in that big pond at the minute, so as well as telling you how you can keep an online presence, we want to show you how you can first get one as well.
There are going to be a few bumps along the way.
There are going to be a few bumps along the way, but building that online presence truly is the key to growing a thriving business that's going to bring you in long term profit.
The Initial Building Blocks
The initial building blocks are the hardest to form, because when you're such a small business trying to gain a presence with all the competition surrounding you, it can be so hard.
So the first thing that you need to do, is focus on the website that you have, making sure that the design is sharp and easy to navigate. The website really does let a lot of businesses down, simply because it's either struggling with downtime, is slow to use, or just looks a little amateur.
It is important to work with a really good web developer who can use your vision and create something great is essential. Then, trying to build an online presence is done a lot easier when you're using SEO.
SEO stands for search engine optimization, and it's a way of getting your website higher up in the rankings of search engines, which is so important. Your aim should be to be on the first or second page, it'll be a slow process, but it will be worth it!
Securing The Online Presence
To secure that online presence, you need to make sure you're maintaining your website, and one way of doing that is to protect against hackers and downtime.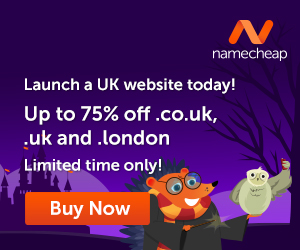 Both of them are becoming more common every day, and Managed IT Solutions is what you need to be looking at. This is where you let a company handle a lot of your IT problems, such as security issues that so many businesses are having.
It takes one job off your hands, and prevents you from data security issues, as well as downtime which can build such a bad image for your business.
Fighting The Setbacks
There will be many setbacks and one of the biggest is going to be the money that it's going to cost to build that thriving online presence. It's more of a long term investment, because eventually the sales you'll make will bring that money right back in.
It's important to dedicate a lot of your budget to your online presence early on, as we know this is what a lot of small businesses fail to do! Your thriving online presence is nothing to 'toy with' – it will make or break your business online. All the best.
---
Images courtesy of Pixabay.
When you learn how to create your own blog you get to choose the things that you write about. You can also use the blog to make extra income.
Here is where I learned how to create my own blog and connect with people who helped me along the way.
Make Another Dream A Reality – Get Your FREE Hobby Makeover Guide TODAY – This is your motivation to make a new start in your life.