Tomorrow Will Be Better With These Simple Habits!
Photo of someone having a better day doing a career they love
There is no doubt that tomorrow will be better, however, what are you doing to ensure the results you seek? We all have our bad days, some more than others, and if you don't try and make a change, then you'll simply continue to fall down into a dark pit and it'll be even harder to get back out of it. Read more in this contributed article.
There is no doubt that tomorrow will be better, however, what are you doing to ensure the results you seek?
Work can be one of the many factors that cause stress in your life, and that's why it's important to do what you can to keep everything in balance so that you aren't putting even more pressure on yourself. 
Life goes so quickly and things are a lot more fast paced now than they once were, especially in this new virtual world – so make an effort to slow it down and look after yourself the right way.
Embrace Mother Nature
Mother nature is all around you, so why would you not allow yourself the opportunity to see all of the beauty that's around you? Especially knowing just how good it is for you.
Take the sun for example – the sun is a pure source of vitamin D that does so much goodness to your body, so get out of the house and bask in those rays. 
Not only that, but there are so many wonderful things out there to do see and do, and yet people go through life with their eyes closed and rather focus on the pictures on their screens instead. So mix it up and get some fresh air into those lungs.
Get Enough Sleep
One of the most important things that people seem to forget, is just how important sleep is. Believe it or not, although there's a phrase about catching up on sleep, this isn't actually true – there is no such thing. 
Once you've missed some hours of sleep one night because you were out or just decided to stay up late – they're gone and never coming back. So it's vital you give yourself enough time to unwind and recharge your batteries.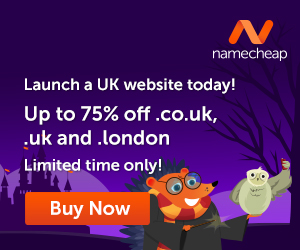 If you do find that you tend to struggle to drift off, then you should have a think about some breathing exercises for sleep that almost act as a form of meditation allowing you to ease away peacefully.
Surround Yourself With Positivity
Let's face it, if you find yourself hanging around with people that continuously moan about life with negative views and close-minded thoughts, then that's not going to have any good effect on your own mind.
You should want to be sharing time with other like minded individuals that:
are good for you

encourage you

support you

and make you laugh – even when you feel like you don't want to. 
So if your social crowd isn't as much of a good influence as you may have thought, then don't be worried about branching out a little and spreading your wings while being that social butterfly.
So now that you see how these little things can make such a huge difference on your day, turn them into a habit and really make that effort in order to better yourself. Just think how much tomorrow will be better because of it.
---
Images courtesy of Pixabay.
You can put your thoughts on paper but learning how to create your own blog is something different. If you have the right training it is not that difficult.
When you learn how to create your own blog you get to choose the things that you write about. You can also use the blog to make extra income. Here is where I learned how to create my own blog and connect with people who helped me along the way.
Click Here and see what it is all about!