Useful Self Care [Tips] With A Super Busy Schedule
Finding the time to practice useful self care tips when you have a successful career and the responsibility of your own family can be tough at the best of times. Running from one commitment to the next leaves little energy for you to focus on your own personal endeavors, and unfortunately your health and wellbeing could suffer as a result.
Reminding yourself of your own importance and worth is the first step to ultimately be the best you – you deserve the right care and attention, and it's vital that you can acknowledge this simple fact rather than giving your all to other aspects of your life.
Though it may be tough to substitute some time spent on or with others to look after your own needs, the benefits that you will experience are seemingly endless and you will kick yourself for not practicing self care sooner. If you want to find out how you can begin your journey of appreciation and positivity, then read on to discover some of the best top tips to help you achieve a more aware and balanced lifestyle in no time at all.
Eating The Right Foods
Having a super busy schedule means that it's easy to give into the convenience of 'grab and go', during which you are essentially opting for the most unhealthy and processed fast food and prepackaged meals out of ease. These junk foods contain dangerously high levels of additives, preservatives, fat, salt and sugar, which consumed in excess can cause masses of harm to both your body and mind.
To avoid developing the potentially serious negative side effects (like high cholesterol, diabetes, and sleep apnea) you must instead make an effort to consume the recommended amounts of fresh fruit and vegetables, complex carbohydrates, lean protein, and some healthy sources of fat.
Although it may appear to save time when you head to the drive thru window, preparing 3 healthy dishes each day realistically will not take up a huge amount of extra effort, as heading out in your car to get your hands on a huge grease filled burger paired with a super sweet drink and sides may even take longer than it would to prepare yourself something simple like a salad containing fresh vegetables, brown rice and tuna or chicken.
A healthy balanced diet will help you to lay the foundations for your mind and body to thrive, as food is fuel and filling up your tank with the wrong things will simply cause you to encounter troubles and problems further down the line.
The Joys Of Meditation
Originating from early Buddhism, meditation is essentially a short period of intense reflection, and it is one of the best things you can do to improve your mental wellbeing. Not only can it be done anywhere at any time, it will help to better your focus, reduce stress and create more deep and meaningful connections.
Mindfulness is often mentioned as it poses similar benefits and the two can be intertwined to achieve maximum results, as it is the process of living in the 'here and now'. In short, practicing mindfulness means that you are able to acknowledge and accept your current emotions and situation, then enabling you to deal with whatever might be troubling you in a more calm and thought out manner.
It's as easy as finding a comfortable place to sit, as then all you must do is focus heavily on your breathing and the way it passes through your body for several minutes. When your mind wanders, make an effort to refocus on your breath and really feel the way your body is sitting, as the practice is designed to make you fully aware of yourself (and then what's really important).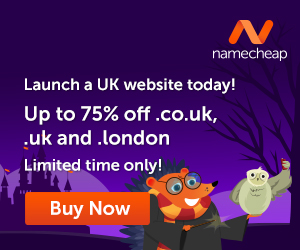 It can be particularly tough to begin meditating successfully when you have never taken part in such a practice before as it takes a lot of patience, but this is really the purpose of the endeavor.
Sleep Well
Getting a good night's sleep can be the difference between an amazing and successful day or one that's filled with nothing but problems and issues. There are many things that might be keeping you up at night, but establishing a positive sleep cycle is so vital for your wellbeing.
Avoid consuming any spicy or fried food in the late evening, as your digestion will have to work overtime and be sure to disrupt your rest. Create the right environment for sleep, that features black out blinds or curtains to block out any rays of light, and a comfortable and supportive mattress that helps you to drift off without any aches or pains.
If you find yourself lying awake each night troubled with stressful thoughts about work or just life in general, it may be a good idea to purchase a notebook to keep at the side of your bed. When you find yourself worrying when you should be sleeping, take a pen and write down whatever thought is occupying your mind.
The act of extracting it from your mind and placing it on paper for you to re-address at a more reasonable hour can help dramatically. Even having a visual representation of your thoughts may help you to understand that they are not important enough to be stopping you from sleeping, so it's a really great option to try.
My Final Thoughts On Useful Self Care [Tips] With A Busy Schedule
Hopefully this guide can help you to understand how to better look after yourself when you have a super busy schedule. Self care is so important for your wellbeing, and it's much simpler than you might think to take control of your health with just a little extra time on your hands.
Consuming the right diet will allow you to gain the energy you need to operate to your full potential, both at work and home, and preparing fresh nutritious meals should be a priority. Try meditation to relieve some stress and tension, and ensure that you get a good night's sleep so that you can focus and achieve your goals every day.
Here's hoping that you will employ one or more of these useful self care tips and ensure that you 'take care of you' before it becomes an issue.
---
When you learn how to create your own blog you get to choose the things that you write about. You can also use the blog to make extra income. Here is where I learned how to create my own blog and connect with people who helped me along the way.
Make Another Dream A Reality – Get Your FREE Hobby Makeover Guide TODAY – This is your motivation to make a new start in your life.