Why User Experience is Vital for Business Success
These days, when so much business is done online, it is really important that you, as a business owner, invest time and money into giving your customers the best possible user experience.
As you would imagine, user experience (or UX as it is sometimes known) is concerned with the overall experience that customers have when interacting with your website, apps, or social media amongst other things. 
When you get it right, users can easily find information and make purchases, but when you get it wrong, they may find it too difficult to do that stuff, and therefore navigate away from your business completely.
Still not sold on the importance of user experience? Let's look at a few reasons why it is so vital for business success, below:
You will make a good impression
First impressions ate so important in business. They can encourage a customer to stick around or to avoid you for the rest of their life depending on the impression they receive. A well-designed website that is easy to use, shows everyone you are a serious, professional business that cares about its customers and is willing to go the extra mile. That is great PR that you would have to spend a lot of money to buy elsewhere.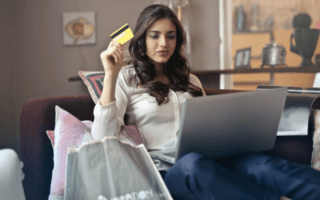 It will increase your revenue
If you want to run a successful ecommerce business, not only do you need to attract customers with good SEO and marketing, ut you need to convince them to stay on your website and ultimately make a purchase. they are fast more likely to do this if your website's layout is fresh, clean, and simple to use. It really is that simple.
It will be cheaper in the long-term
If you invest plenty of time and money into developing a good user experience right from the off, then your business' website will run perfectly and be perfectly suited to your target audience, which means you will need to spend far less time updating it and redesigning it later on, which means fewer design expenses and less downtime for your website too.
You can beat the competition
If your website looks better and is easier to use than the competition's, then it goes without saying that your business will be looked upon more favorably and you will be able to beat the competition by stealing many of their customers. Most people will look at more than one website before they buy something, so it is not to be understated just how vital having a good-looking, easy-to-use website can be for getting ahead of the game.
You'll get fewer complaints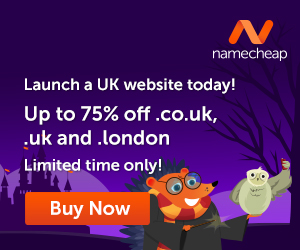 Last but not least, if you improve the user experience on your website, you'll get fewer complaints and queries because everything will be extremely simple, which means you can save on customer service costs and minimize the number of bad reviews that your business gets.
As you can see, user experience is really important so be sure to invest enough time and money into giving your users the best experience you possibly can online.
---


Images courtesy of Pixabay, UnSplash, and Pexels.
Do you know that the more you use your brain, the better it is for you? AND, the more difficult it becomes to get 'old'? Yup, the brain is really a 'muscle', and the more you 'exercise' it, the better and stronger it becomes. With that said, let's see how we can make the brain better.
How about that second career? Ever thought about writing? Or even have someone write for you if you think this would be a better alternative? Well, how about creating your own website? Letting your voice be heard…without actually talking…but using words online. We all have a story within us…what's yours?
The time is NOW, step out into the world of possibilities…do something different and discover new horizons. It is not difficult and certainly easy when you know the way to do it.
Let me introduce you to Wealthy Affiliate, the place where I learned how to create a website and 'let my voice be known'. This is where I learned how to create my own blog and connect with people who helped me along the way.
Get your free hobby makeover guide I created to help you get started.

In it, I will tell you:
When you learn how to create your own blog, you get to choose the things that you write about. You can also use the blog to make extra income.
Make Another Dream A Reality – Get Your FREE Hobby Makeover Guide TODAY – It is your motivation to make a new start in your life…no matter where you are – geographic location is NEVER a problem either, especially when you live the laptop lifestyle.
Photo by ThisIsEngineering from Pexels