[List]Video Interview Tips – 10 Tips To Get The Job You Want
Since the Covid pandemic, organizations have had to move their recruitment online and interview candidates on platforms such as MS Teams, Zoom, and Skype. Many candidates find video interviews much more difficult than a face-to-face interviews and often do not get the success they want.
Online interviews are likely to continue in the future, particularly for first stage interviews replacing the traditional telephone interviews. Below are ten video interview tips to help you get the job you deserve:
1: The interview type

 
This can be important because the term video interview is a generic term that can mean you are having a live video interview on an online platform like Zoom or a pre-recorded video interview. A pre-recorded interview is different.
The interviews are much shorter with 4-6 pre-recorded interview questions. You will need to answer the questions talking directly to your webcam for a set time duration, normally between 1-3 minutes and your answer will be recorded.
2: The interview style 
Interviews today can be assessed differently. Whilst most organizations still ask candidates competency-based questions some organizations have moved across to value-based interviews such as the NHS and Ernst & Young or strength-based questions such as the Civil Service or situational questions such as JP Morgan.
You will need to prepare differently depending on the kind of questions you will be asked. Some organizations are transparent about the style of interview you are having, if not you can try to find out what style of the interview the organization favors by doing some online research. Websites such as Glassdoor are useful for this.
3: Prepare for the interview as thoroughly as you would for a live interview
Many people make the mistake of thinking that they do not need to prepare for a pre-recorded interview because it is a short interview but the questions can still be very challenging, sometimes more so. Additionally, if you are having an online interview you need to prepare using the job specification in the same way as you would for a live face-to-face interview.
4: Test the speed of your internet
All video interviews require you to have a fast-speed connection. Ideally, check this a few days before your interview. If you are reliant on wifi, set yourself up in the room closest to the router. Alternatively, you can buy an Ethernet adapter for a better connection.
If you have not got a suitably fast internet connection, it is better to find another location for the interview. If this is not possible, ensure you have a mobile with a good signal or landline which can be used if you get disconnected. The recruiter will normally give you their contact details in the case of technical problems.
5: First impressions matter
Whilst most candidates dress appropriately for a face-to-face interview often not enough attention is given to an online or video interview. Wearing a white shirt might look great in a face-to-face interview however you are likely to look 'washed-out' in a video interview if you are sitting in front of a white or beige wall. Skype allows you to take a picture of yourself so you can try on a few outfits and see what looks best on a video screen.
6: Be seen
A common mistake is for candidates to sit with the window behind them rather than in front of them. If the window is behind you then you will only be seen in silhouette. Ideally, you want to be seen from the waist up so your natural hand movements to be seen which can add energy to your performance.
Many candidates only show themselves from the neck up which is very unnatural and magnifies every expression. Adding some light in front of the face can help you look great. Avoid having a central room light hanging above your head which can be distracting.
7: Check the position of your webcam
Many devices have integrated webcams however they are not always the most flattering angle for an interview. A webcam position at the bottom of the screen is not a good angle, focusing too much on your nose.
It is worth buying a webcam that can sit at the top of your desktop or laptop. Raise or lower your device so that the webcam is close to your eye level, you do not want to be looking down on the interviewers. Candidates often answer questions looking directly at the screen but you can end up looking as if you are not making eye contact with the interviewers, focus instead on talking to the webcam.
8: Blur your background
Most online platforms such as Zoom allow you to blur your background which will help you stand out and filter out your background which will look more professional, particularly if you are being interviewed in your kitchen or bedroom.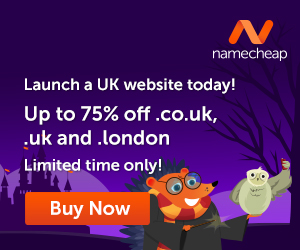 9: Practice aloud
If you are having a pre-recorded video interview practice answering some questions aloud. Practice answering to a set time, one to three minutes as this will help you answer more flexibly in the interview. It is difficult to answer a question naturally and clearly when you are given a set duration for the answer. Try not to learn your answers as you are unlikely to get the
same question and in a pre-recorded interview, it's important to quickly adapt your answer to the questions. Most organizations allow candidates to try a test question before the interview and recording begin. This is worth doing as some interviews allow 20-30 seconds of thinking time before the recording begins.
10: Keep energy level high
Unlike a face-to-face interview, it is more difficult to project energy and presence online. The built-in microphones on iPads, laptops and desktops are generally of poor quality and as a result, your voice will sound flatter and quieter than normal. Keep your energy level high and speak louder than normal, with lots of enthusiasm.
When you are nervous, it is natural to talk too quickly so try and take your time. A live video interview with interviewers is easier than a pre-recorded video interview but for both interviews imagine you are meeting the person face-to-face and answer as naturally as you can.
Good luck with your interview. Remember most people find online interviews daunting but by following these preparation tips you will quickly stand out from the competition and get the job you want.
---
Images courtesy of Pixabay, UnSplash, and Pexels.
Do you know that the more you use your brain, the better it is for you? AND, the more difficult it becomes to get 'old'? Yup, the brain is really a 'muscle', and the more you 'exercise' it, the better and stronger it becomes. With that said, let's see how we can make the brain better.
How about that second career? Ever thought about writing? Or even have someone write for you if you think this would be a better alternative? Well, how about creating your own website? Letting your voice be heard…without actually talking…but using words online. We all have a story within us…what's yours?
The time is NOW, step out into the world of possibilities…do something different and discover new horizons. It is not difficult and certainly easy when you know the way to do it.
Let me introduce you to Wealthy Affiliate, the place where I learned how to create a website and 'let my voice be known'. This is where I learned how to create my own blog and connect with people who helped me along the way.
Get your free hobby makeover guide I created to help you get started.
In it, I will tell you:
When you learn how to create your own blog, you get to choose the things that you write about. You can also use the blog to make extra income.
Make Another Dream A Reality – Get Your FREE Hobby Makeover Guide TODAY – It is your motivation to make a new start in your life…no matter where you are – geographic location is NEVER a problem either, especially when you live the laptop lifestyle.