My VigLink Review
Have you ever heard of VigLink? Well, I only found out about Viglink a few days ago and decided to check it out! It is my intention to get you as much information as I can about this company and what it does, as well as how it can be advantageous to you in your online business plans.
VigLink
Price: $0
Owners: Oliver Roup, founded in 2009
Website:viglink.com
According to Wikipedia, 'VigLink is a San Francisco-based, outbound-traffic monetization service for publishers, forums, and bloggers. VigLink specializes in in-text advertising and marketing. VigLink CEO Oliver Roup founded the company in March 2009. As of November 2014, VigLink has raised $27.34 million and is working with 63,000 online retailers including EBay, Target, Amazon.com, and Wal-Mart.'
As with anything in life, you will have advantages as well as disadvantages. Let's take a look and see how VigLink stacks up!
 PROS
VigLink helps your website in a few ways. It helps to:
monetize – this is done by connecting potential consumers to products by hyperlinking particular keywords in your website's content which in turn helps to generate revenue for your content.
strategize – using the VigLink's technology and unique data to customize your content. VigLink enables you to see which content is popular, which articles identify with the audience, what people are buying, and where the audience goes once they leave your site or app.
optimize – the VigLink Exchange allows you to optimize the value of traffic you generate from your site by finding the highest bidding merchant to direct audiences to at a given point in time.
publicize – it helps get your site 'known' in cyberspace.
Viglink affiliate commission is set at 30% commission on the entire first-year affiliate earnings of referred users.
seems to have a slightly higher CTR
publicize – it helps get your website 'noticed'.
CONS:
The cons I found concerning VigLinks were as follows:
not too many options on their publisher dashboard
no online chat which could prove helpful when setting up your account
merchant commission rates are NOT shown explicitly anywhere. This is important as you need to know what you are getting.
WHO IS IT  FOR?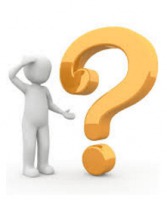 In my opinion, I think this software will be highly beneficial to new online businesses who are looking to help drive traffic to their website. Even for the more advanced sites, a little stimulation can't hurt business.
VigLink products and how they work
When VigLink started, it's first product offered was called VigLink Convert. This service uses a JavaScript library that customers install on their website to identify and monetize all potential links to any of the over 30,000 merchants working with VigLink.
The company also offers an NLP-powered link insertion solution, VigLink Insert, which will automatically insert links into a publisher's content without interfering with the reader experience. It operates by scanning a page for words that could be potentially profitable to the publisher of the page and then connects the keyword with a product from an affiliate program.The publisher is paid when a reader clicks on a link contained in the content to buy or learn more about a service or product.
VigLink Anywhere is the newest product. The Anywhere service is geared towards social media, allowing users to monetize links shared on Facebook, Twitter, and other social networks or channels.
TRAINING/TOOLS OVERVIEW
There is no training needed. All you have to do is to add the HTML code or API key to your website and then wait for your first view.
SUPPORT
There is no online chat possibility – however, there is a physical address, a telephone contact number as well as email access.There are also archived questions which might potentially help you in your search for information.
PRICE
Creating an account is FREE, just click here!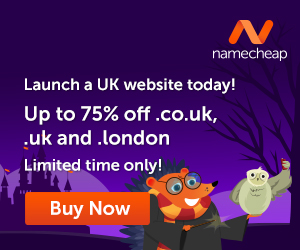 MY FINAL THOUGHTS
I was VERY curious about this company and its software, as well as its claim, so I joined up. See my initial screenshot taken on June 10, 2017 – Day #1: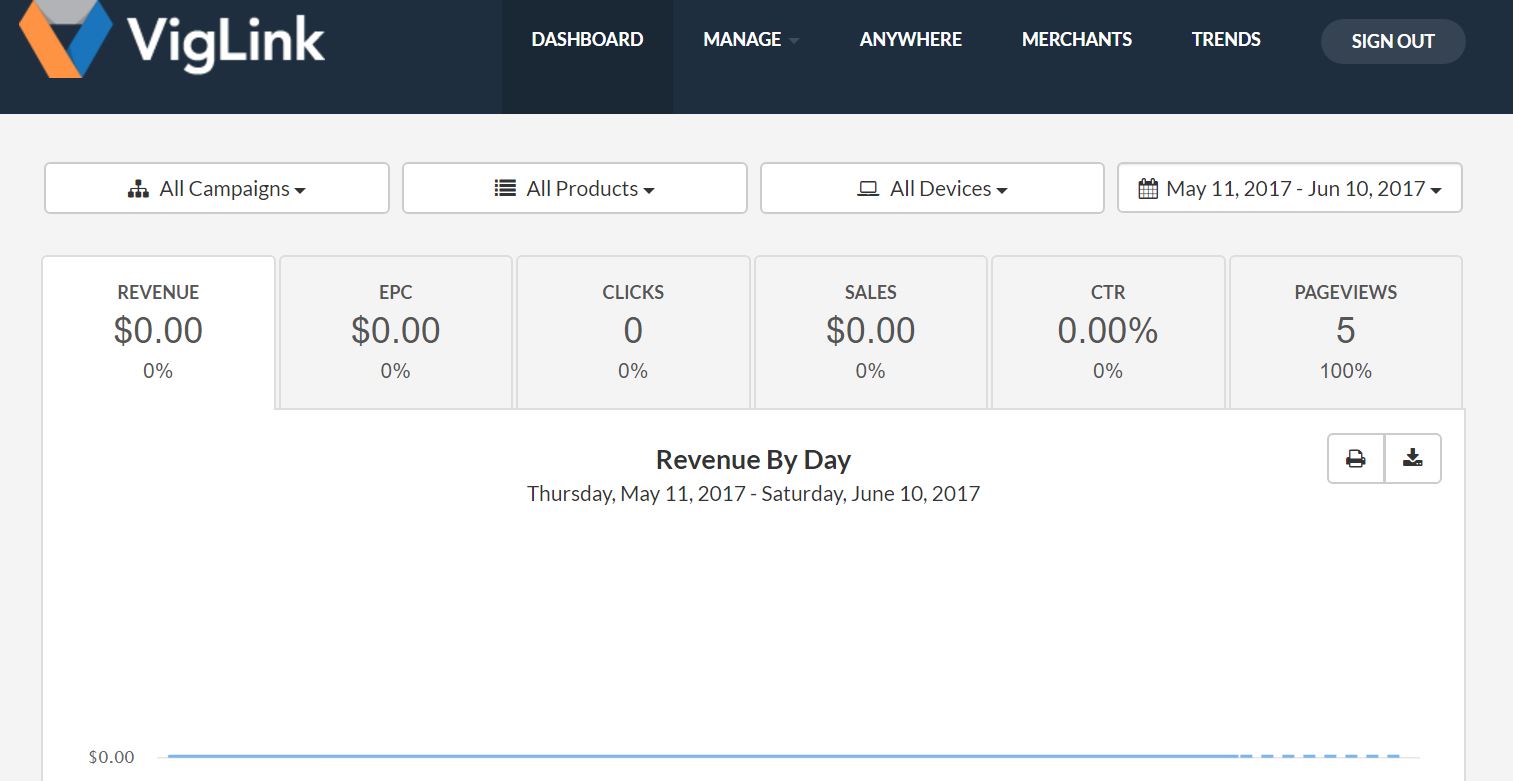 And then on June 11, 2017: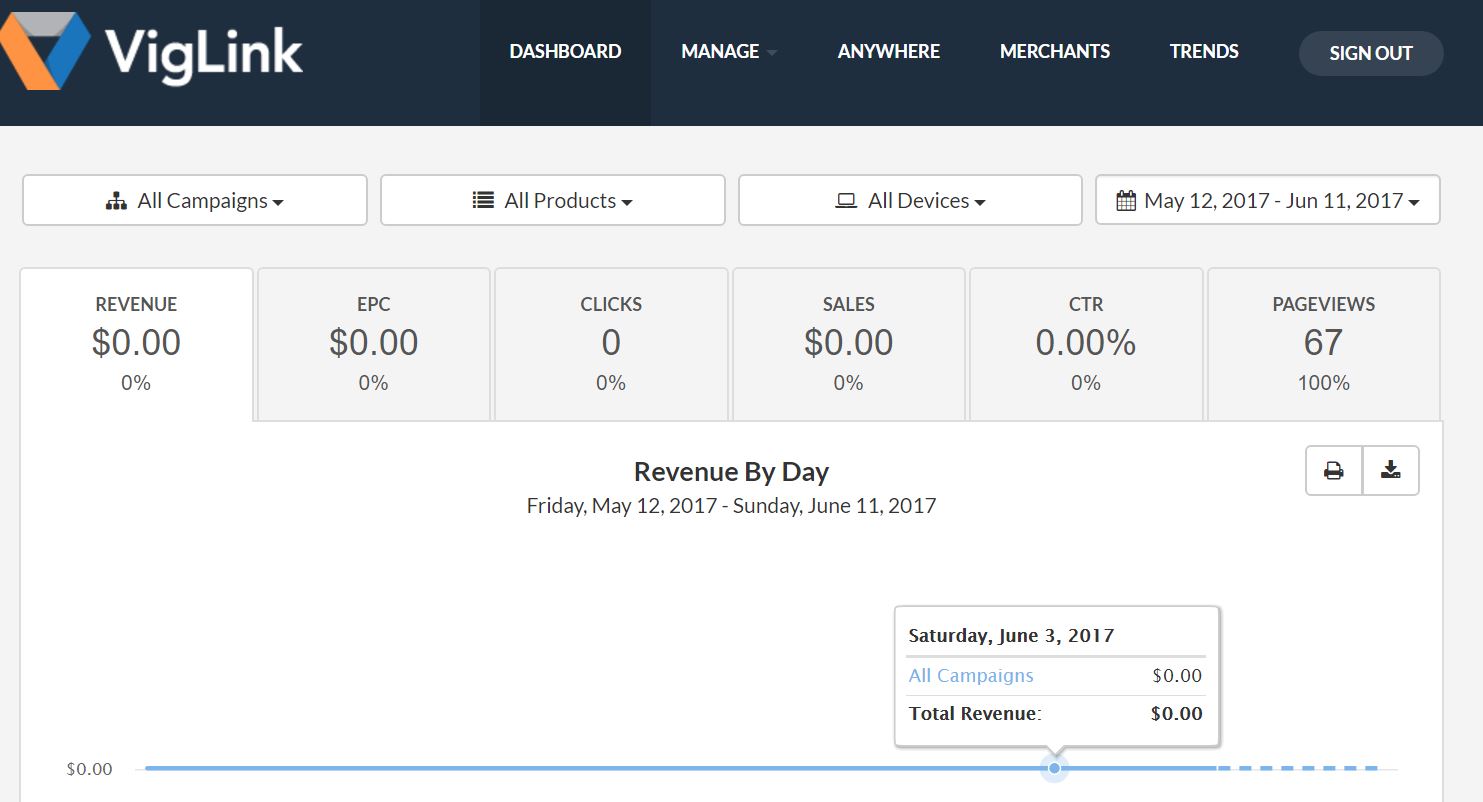 I am curious how things will be in a few weeks. Ultimately, like anyone else, I, too, would love to get the traffic to my website as well as generate some revenue while doing it.
I must also mention that another reason is that I like the idea of VigLink's generous percentage,30% commission in their Referral Program.
Well, you will be well on your way in terms to bring traffic to your site, all you need to do is to go ahead and create it!
Take a look at this video where you can create YOUR own website in 30 secs or as fast as you can type!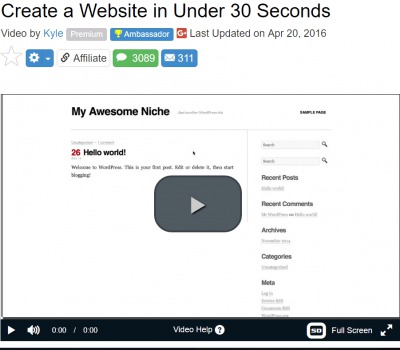 This is being offered at Wealthy Affiliate, the place to make your entrance in the online business world. You can read my Wealthy Affiliate review here
Thanks for taking the time to visit. Much success on your journey.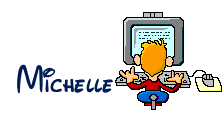 REFERENCES:
[1] Wikipedia

VigLink Review
Ease of creation

Simple to use

Cost effective
Summary
If you have an online presence, using VigLink is just another tool to help get you the much needed traffic by any website owner. Give it a try and see how it performs for you.