What Is Your Boss Type – Creative Or Boring?
A 'boss type'? Yes, in a nutshell – the best type to 'run your business' and reduce 'turnovers' when it comes to employees. Even though we talk a lot more openly about freelancing and going independent, it's easy to forget that the major part of the population still works in an office – exposed to a 'boss type'.
Indeed, while we expect 50% of the UK workforce to be self-employed by 2020, we've still got half of the working population dealing with management in their day-to-day activities. Management, as it happens, and especially inadequate skills in a managerial position, is the main reason behind a high turnover rate. Think about it. People don't quit the job. They quit the boss.
Bad bosses, we've all heard stories about them. But dull bosses, bosses that leave their staff feeling indifferent, are the worst.
Jargon in the business: BLAH BLAH BLAH
Nobody Wants Your Corporate Image Anymore
When was the last time you checked your company's page on social media with glee and excitement? Most employees feel the company, and their managers lack humanity online. Corporate profiles, such as the ones on LinkedIn, have long cultivated a culture of bland business blah blah.
You wouldn't find anything not-business worthy on LinkedIn, so it's easy to see why most managers maintain a similar image offline too. However, things are changing. LinkedIn, the ultimate corporate network platform, is starting to show some exciting and personal colors.
People are reaching out on professional platforms to share their unique voice and challenges. They are not a soulless brand anymore. They have a name, they have interests, they have a personality, and they are happy to share it. Nobody wants a corporate obsessed boss; we want to know the real you.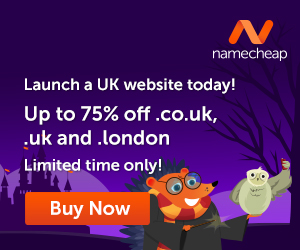 Can You Make Our Lives Less Dull?
Your office also needs to handle all the admin and paperwork matters. Even though employees know that they have to manage their training and days off with their manager, they dread the dull spreadsheet that is typically used to collect all information. The recording system is so draining that it can make everything feel dense and complicated. Sometimes, all you need to better manage staff issues is a useful tool, such as HRIS. Experts, indeed, praise the benefits of a Human Resources Information System (HRIS). First of all, it saves a lot of time. But more importantly, it makes HR interactions with the team easier to manage, track and understand.
That Closed Door Means We Can't Trust You
The role of a manager is to be available to their staff. Keeping your door shut creates distance. Nobody trusts a boss that isn't approachable. How can you take seriously someone you can't go to when you have questions and concerns? As a manager, when your door is closed, it keeps you apart from the rest of the team. In short, yes, we'll ignore you until you open the door.
Cute Jargon But We Don't Care
Communication in the business world is detrimental to performance and success. But, too often, managers rely on business jargon to make their point across. Jargon is the beast that eats companies from within. More often than not, it's a way of talking a lot without saying much. No-one cares about your fancy words if you've got nothing new to say.
In conclusion, for those of you who work in an office, the dull boss might be a familiar occurrence. It can be difficult to get a manager to change their ways. However, if you're the one managing, it's a good idea to review your strategy and check that you haven't become one of those dull bosses that push people away – to simply re-assess your 'boss type' style of management.


---
When you learn how to create your own blog you get to choose the things that you write about. You can also use the blog to make extra income. Here is where I learned how to create my own blog and connect with people who helped me along the way.
Make Another Dream A Reality – Get Your FREE Hobby Makeover Guide TODAY – This is your motivation to make a new start in your life.