Your Small Business' Debt – Is There A Way Out?
I am sure there are a lot of small business owners out there today wondering if there is a way out when it comes to small business debt relief. It can be a stressful situation especially when you are working so hard to 'make a go' at your new business venture.
It is not easy. Take a look at a few options that might help as presented by this contributed article.
Almost all small businesses have faced some sort of debt at some point. The majority of small business owners will take out some sort of loan or credit card when starting up in order to fuel the sometimes huge costs associated with setting up a business, trying to reduce their small business debt.
There are ways to overcome your small #business' debt.
Many will use the money on web design, product development, manufacturing, market research, and various other areas. Engaging with professional lenders is a logical way of gathering funds to get things off the ground and up and running.
But the problem that comes hand in hand with this is that the majority of small businesses that have only just started out are not generating a lot of profit.
This can often result in problems, as you may find yourself facing difficulty when it comes to meeting payment deadlines at the same time as maintaining your business. But not to worry. There are ways to overcome your small business' debt. Here are just a few different plans to consider.
Determine Whether You Need To Go Bankrupt
If you have acquired huge amounts of debt and your small business really isn't taking off, you may be worried that there's absolutely no way that you will ever be able to pay the full sum of owed money back.
If this is the case, you may be fighting a losing battle when it comes to trying to keep your business afloat, and you may simply be wasting a lot of time trying to clear debts that will simply accrue huge amounts of interest in the process, making the venture futile.
If this sounds like something you are experiencing, you might want to find out more about bankruptcy and bankruptcy details.
Going bankrupt will clear all of your debts, meaning that you won't have to pay them back any more. But it is a huge decision to make – you will face repercussions such as not being able to take out credit for a set amount of time after and you may have to sacrifice such basics as having a bank account.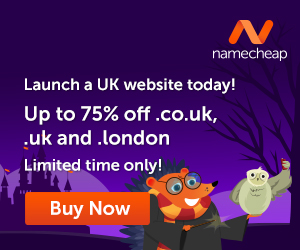 So make sure it's definitely the best path for you before choosing it and don't go bankrupt over relatively small amounts of money.
Using Balance Transfers
If you have used credit cards for your small business, the money that you owe is likely to have a relatively high interest rate attached, meaning that you will have to fork out a fair amount of interest while paying the money back. To avoid this, consider taking advantage of a zero percent interest balance transfer.
Many lenders will offer to take debt away from your current lender and put the debt to themselves instead. They do this in hopes of you eventually paying interest to them.
However, if you clear your debt in the window when you have a zero percent interest rate, you could save yourself a lot of otherwise wasted money.
These are just a couple of steps that you might want to consider taking in order to clear your small business debt! Incorporate them into your professional financial plan sooner rather than later!
All the best.
Images courtesy of Pixabay and Pexels.
---
You can put your thoughts on paper but learning how to build your own blog is something different. If you have the right training it is not that difficult.
When you learn how to build your own blog you get to choose the things that you write about. You can also use the blog to make extra income. Here is where I learned how to build my own blog and connect with people who helped me along the way.
Click Here and see what it is all about!