When To Use These 10 Modes Of Communication In Business
Finding the right modes of communication in business is important for getting your message across to your customers and employees properly. Nowadays, there are so many different modes of communication that it can become difficult to know when to use each one. This guide lists 10 different modes of communication and when (and when not) to use them.
Phone calls
When you need to speak to someone long-distance immediately, a phone call is always the best option. Phone conversations also allow you to ask and answer lots of questions quickly and they can be preferable to text conversations when discussing personal matters long-distance. Just bear in mind that some people may find phone calls disruptive – unless it's an emergency, a scheduled call is usually better.
Portable radios
Portable radios are ideal for private communication between employees in a large workplace. The likes of these Motorola portable radios could work out cheaper and more robust than giving every employee a smartphone or headset. Of course, if you're communicating between desks in an office, it might make more sense to stick to internal landline phone calls.
Voice messages
Voice messages are typically left when someone can't answer the phone and you need them to ring you back – however, there are other uses. If you need to quickly explain lots of information to a colleague that you can't be bothered to type out and the recipient doesn't have to receive the information immediately, sending them a voice message could be a way to do it.
Instant messaging
Instant messaging is less disruptive than a phone call when you need a quick response. It also allows you to put information in writing (so that it can be referenced later more easily), plus you can attach files and send links. Group chat apps can also be a great replacement for physical meetings, saving time for many businesses.
Text messages
More companies are using texts to communicate with employees and customers. Texts are an easy way to confirm appointments without ringing people. You can also get customers to subscribe to regular promotions updates via text (SMS). Bear in mind that some customers may find text messages too informal.
Emails
Emails are ideal for when you want to send large amounts of written information and don't necessarily need a response. You can also attach files and send links. Emails should never be used when you need an immediate response – not everyone checks their inbox frequently.
Fax
Email has largely replaced fax as a means of quickly sending documents. However, there are some companies that still use fax as a more secure option – a fax machine doesn't have to be connected to the internet making any message harder to intercept. Of course, not everyone has a fax machine nowadays, so you should check with the recipient first.
Mail
Many companies are going paperless nowadays and abandoning printed documents. Mailing a printed document in the post is also incredibly slow and relatively expensive compared to an email. However, there are still instances when physical mail can be the best way to communicate with someone. You may have a greater chance of your message being noticed compared to an email, plus it may be better suited to sensitive information or legal documents.
Video calls
Video calls have become a lot more popular in recent years, allowing face-to-face interaction without having to physically meet up. They can be more personal than phone calls and you can offer presentations, demonstrations or even guided tours. Of course, video calls should always be scheduled, more so than a phone call – an impromptu video call could be seen as invasive.
In-person
When you need to have a sensitive conversation with an employee or need to come across as personable to a customer, an in-person conversation is always the best option. It's not always possible when talking to someone long-distance. That said, there may still be instances where it's worth traveling to talk to a potential customer in order to come across more trustworthy.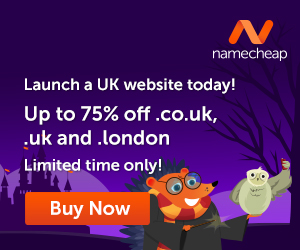 ---
Images courtesy of Pixabay, UnSplash, and Pexels.
Do you know that the more you use your brain, the better it is for you? AND, the more difficult it becomes to get 'old'? Yup, the brain is really a 'muscle', and the more you 'exercise' it, the better and stronger it becomes. With that said, let's see how we can make the brain better.
How about that second career? Ever thought about writing? Or even have someone write for you if you think this would be a better alternative? Well, how about creating your own website? Letting your voice be heard…without actually talking…but using words online. We all have a story within us…what's yours?
The time is NOW, step out into the world of possibilities…do something different and discover new horizons. It is not difficult and certainly easy when you know the way to do it.
Let me introduce you to Wealthy Affiliate, the place where I learned how to create a website and 'let my voice be known'. This is where I learned how to create my own blog and connect with people who helped me along the way.
Get your free hobby makeover guide I created to help you get started.
In it, I will tell you:
When you learn how to create your own blog, you get to choose the things that you write about. You can also use the blog to make extra income.
Make Another Dream A Reality – Get Your FREE Hobby Makeover Guide TODAY – It is your motivation to make a new start in your life…no matter where you are – geographic location is NEVER a problem either, especially when you live the laptop lifestyle.
Photo by ThisIsEngineering from Pexels