11 Simple Money Saving Tips For Your Business!
We all know that running a business can be a stressful endeavor. With these simple money saving tips, you can rise to the occasion.
We know that with the big booms and high morale, there can also be times of worry financially. Amid the stress and anxiety, a business owner may not figure out how to find funds and get back on track.
...a few #simple_money_saving_tips that may save some headaches...
Operating a business can be a tricky mission a lot of the time, but there are a few simple ideas that can help save that extra buck. Here are a few simple money saving tips that may save some headaches as outlined in this contributed article.
Go For Quick Wins
The idea here is to cut out the small things that you don't tend to think or worry about as they seem so very insignificant that they won't affect too much of the finances.
They're super cheap and, with that, you tend to buy a lot of – which slowly accumulates over time and can cost up to quite a remarkable amount without you realizing.
For example, getting that latte in before work or during your lunch break, or extra small office supplies that you feel you want to keep buying when they're perhaps not necessarily required.   
Budgeting
Monitoring where the money is going with regards to each individual aspect of the business is a preliminary part of growing a business in the first place.
So why not take a look into the model again and look to see where you can effectively manage costs that can best suit the firm going forward.
Without clear and proper budgeting, even the largest businesses will struggle. With this more intelligent planning, you're likely to get more positive results.  
Hire Experts
When you feel as though you perhaps are at a stumbling block at any time with regards to how to save that extra buck, you can always ask around. However, if that's still not enough, you can gain the help of professionals whose business it is to advise and guide you through the next steps. 
Working with experts who are experienced in the field that you're finding trouble in will help clear your head and benefit you in the long run. Whether they are companies that focus on IT cost benchmarking or best value marketing. You'll learn about what to do and know where to go with their knowledge.
Look For Discounts
When looking for different items, units and objects, there will always be discounts available. So when looking around for things, why not do the sensible thing for your business and look for a bargain.
The internet is full of discounted services and items for you to take full advantage of, so it would be wise to get involved.    
Compare
Before buying certain items for your business, you may want to have a more in-depth look around to see if there are any similar things for cheaper, or whether you can get something slightly better and more fitting for a similar price.
The internet is packed full of similar products that range in price dramatically, so a keen eye can be crucial.
Switch
When it comes to things like utilities, you may want to take a look at the cost that you're going to be paying over time. You may want to switch over to a different supplier in order to get a better deal and ultimate save a heap of cash.
Stick To Necessities
We talked about cutting out the smallest of costs that, sure enough, add up to lots, but here we're focusing mainly on actively looking to spend more consciously.
If times are even tougher and the money is drying up, actively attempting to be more frugal with daily expenditure is a must.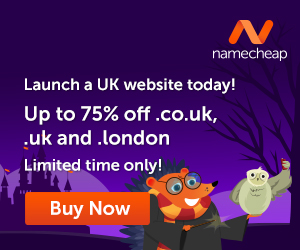 Make Cutbacks
Making cutbacks is generally a negative and daunting idea mainly due to immediately thinking about the unpleasant duty of having to let go of some staff in a redundancy plan.
If needs be then, unfortunately, there will be a time where someone or a few valued members of the group may need to be released. 
However, it's not just the gloom of letting people go. Having to move to a smaller, cheaper office and departing from certain services are cutbacks that some businesses have to take care of.  
Use Freelancers
Employing the work of freelancers is a handy money-saver. Of course, you'll have in house staff to work with you directly on a day-to-day basis, but in this instance, we're looking for cost-effective solutions.
You'll have, say, a member of your staff covering a multitude of tasks for a good salary, but you can get someone in whose job, focus and experience will be on a specific facet, and their fee will be much less than that of the employees you have as of now.

The group can now focus on the more high priority work you've set them as opposed to carrying multiple tasks.
Hire An Accountant
Similarly to acquiring the employment of a freelance worker to help you out, you can hire an accountant to work with you.
Again, they can focus on the nitty-gritty parts of the money-handling that you or your current employees may otherwise spend too much time in a quandary over. 
With this, you can spend more time making more dough for them to handle. Employees can also advise a business or an individual on what to do with money. They might know new and different ways to save money that you didn't even think about.
Do Things Yourself
A simple option to help save money is to do things yourself. We talked about taking on people who are skilled in a specific area and can specialize in topics that are somewhat out of your depth, but if you find that bringing in extra bodies is too dear, there's nothing wrong with good old fashion graft.
Putting in that extra shift may seem tiresome, but it's a heck of a lot cheaper, and you may surprise yourself. You may be rewarded in the long run and be handed an extra vat of self-esteem!
I hope these simple money saving tips will help you save as well help you to be more creative for the sake of your business in the long term. Much success.
---
Images courtesy of Pixabay.
You can put your thoughts on paper but learning how to create your own blog is something different. If you have the right training it is not that difficult.
When you learn how to create your own blog you get to choose the things that you write about. You can also use the blog to make extra income. Here is where I learned how to create my own blog and connect with people who helped me along the way.
Click Here and see what it is all about!