Thinking of pursuing higher education? It used to be a case that the only way to get a degree was to study on campus for three years. However, more flexible methods of studying have since been introduced that have allowed more people the access to an education.
Here are just five alternative forms of higher education:
1/Study From Home
It's now possible to complete many courses online. This is great for people with commitments such as a job or family as it means that you don't have to travel to a campus to study allowing you to learn in your free time. Online courses generally have to be completed in the same three year period so you don't want to have too many commitments taking up your time.
2/Study Abroad
Another option could be to consider courses abroad. There are many advantages to studying in another country. If you're studying a language, it can help you to develop your language skills. It may be cheaper in some cases. It could also be a chance to travel as you study rather than taking the gap year approach. You'll find universities abroad offering bachelor of medicine degrees and other qualifications that can be used globally. Different countries will have different application processes and you may have to seek the help of a professional in that country to guide you through the process.
3/Take An Accelerated Course
An accelerated course is completed in two years instead of three. This is achieved by studying through summer holidays. Accelerated courses can be great for those who want to speed up the process and get a qualification faster, but they do require more intense studying.
4/Take A Sandwich Course
Sandwich courses contain one year of work experience, helping you to become more employable by giving you a qualification and experience. For example, there are accounting sandwich courses which allow you to take a year out working at an accountancy firm. The course organizers may be able to set up placements for you, whilst others may require you to look for a placement. These placements are usually paid.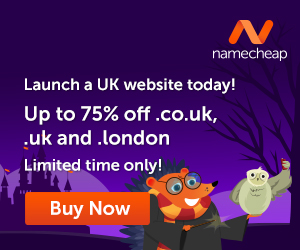 5/Take A Sponsored Course
For those that don't want the burden of a student loan but can't afford to pay for their education out of their own pocket, you could consider a sponsored course. These are usually funded by employers of big companies – the catch is that as a trade-off you then have to work for that company once you've graduated.
This does give you the security of having a job at the end of your studies and it could be a great means of getting into a career field that you're really passionate about. However, it does take away the flexibility of being able to use that degree to pursue another job – you may be required to pay the company for your studies if you choose to then look for another job afterward.
Options At Your Fingertips
It is so good to live in a world like ours today, there are so many options that we have in so many things and education, as pointed out by the author of this contributed article, is just one aspect of choice. Being around in this world for more than a few years, my education was a formal one where you had to go to a 'brick and mortar' institution and stay the course and do the time before I would receive my certificate of qualification. I have done the 'certificate/degree' rounds a few times and I am so happy that I now have a more convenient choice – education online – if I choose to pursue a different direction in my learning opportunity.
Online learning is the first method that I would embrace and I have by becoming a member of an organization of more than 800,000 members of various ages, with numerous talents, and last but not least – the desire to do something different and create change in their life.
I am talking about the Wealthy Affiliate platform. It gives you the ability to learn and earn at the same time. You go at your own pace and you make the rules for your success. You can read more in this GUIDE.
Whatever you decide, it is a privilege to be able to learn at your own pace, learn at someone's expense, and to give back to society when it is all said and done. Much success on your journey, however you choose to travel!
Images courtesy of StaticFlkr and Pixabay.