5 Simple Ways To Keep Your Business Venture In Perfect Health
Looking for simple ways to keep your business profitable and in a good state? Look no further, see what this contributed article has to say and see how it aligns with the keynotes of your business.
Some things are really quite basic, it's when we try too hard that things can go awry. Read more.
Having your eureka moment and turning ideas into a successful business is hard work. With this in mind, the fact that you've overcome those initial challenges is something that should be applauded.
However, true #success comes from long-term #profits and stability.
However, true success comes from long-term profits and stability. This is why keeping the company operating in the best possible fashion is so important at all times.
While there are many contributing elements to consider, here are some simple ways to consider that you must not ignore for a second.
1. Get More From Your Employees
Employees are the greatest asset at any company's disposal.
Try to recruit the strongest candidates with the right character traits and follow this with ongoing motivation. Their productivity levels will significantly influence productivity and profitability.
On a separate note, you should protect the business by getting them to sign disclosure agreements.
Otherwise, they could steal your innovations or contacts, which could cause major disruption. It's better to be safe than sorry.
2. Keep Business Premises In Great Condition
The business premises aren't just about having a place to work. Their condition and the internal layouts can impact everything from running costs to function and safety.
Attending to issues as soon as you spot them is vital, which is why roofing companies and other experts should be on your contact list.
Meanwhile, investing in internal safety can go a long way to preventing personal injuries and legal battles. Finally, good security and surveillance will protect the assets.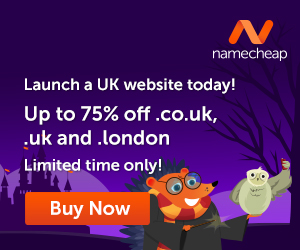 3. Protect Digital Assets
While the condition of your business premises is vital, you must not ignore digital assets. Computers and computerized data play a bigger role than ever before.
Managing your IT in a positive manner will put your entire business venture on far stronger ground.
It also opens the door to gaining remote access for increased opportunities for recruitment and workflow. On a related note, boasting a backup energy source and internet connection may prevent disruptions.
4. Know Your Audience
All businesses are heavily reliant on their ability to keep customers happy. You already have a decent client base, but you need to keep them coming back. Understanding their consumer behaviors is vital while good loyalty reward schemes can help too.
Ultimately, when you do the right thing for your demographic, more people from this target market will join the party. While sales revenue alone won't guarantee success, it does put you on the right pathway.
5. Network
It's easy to assume that it's your business versus the world. It needn't be that way, though. Teaming up with other businesses can pay dividends through joint marketing.
Alternatively, they may stock some of your items in return for free work. Mutually beneficial agreements are the foundations for long-term success.
This should extend to having positive relationships with suppliers and delivery firms. If it can enable you to negotiate better deals, the business will be in its best ever position.
Putting the right strategies in place will have a telling influence on the future of your business. Make the necessary upgrades today – starting with these simple ways to make things work, and sustained success is sure to follow.
Images courtesy of Pixabay.
---
You can put your thoughts on paper but learning how to build your own blog is something different. If you have the right training it is not that difficult.
When you learn how to build your own blog you get to choose the things that you write about. You can also use the blog to make extra income. Here is where I learned how to build my own blog and connect with people who helped me along the way.
Click Here and see what it is all about!