5 Top Podcasts For StartUps
Podcasts are fast becoming a great way to market one's brand. Read more on how some companies are doing it. So you've decided that creating a startup is your true calling? Or perhaps you're already well on your way?
No matter which stage you are at, creating and running your own business is a process during which you'll face new challenges every day. Luckily for you, those successful entrepreneurs who have braved the leap have created some excellent podcasts so that you can get the best advice out there.
1. StartUp
StartUp is all about entrepreneurial life, hosted by Lisa Chow and Alex Blumberg. Hosts discuss their failures and triumphs in the world of the startups and interview many inspiring entrepreneurs along the way.
The podcast has won various awards and has even been turned into a sitcom starring Zach Braff!
This show reveals 'what it's really like to start a business' through a wide range of topics. Episodes include Alex discussing the initial struggle of his company Gimlet Media plus interviews with billionaire business CEO Janet Byrant Howroyd.
2. She Did It Her Way
In this podcast, Amanda Boleyn answers your burning questions about starting a company, interviewing new inspiring business women each week. Boleyn offers advice on how to transition from the 9-5 and how to land clients.
During these episodes, you'll hear all about using Instagram to turn your passion into a company; crucial online business mistakes to avoid; and how to gain organic visibility.
3. Mixergy
The Mixergy podcast is made up of thousands of interviews with some real amazing entrepreneurs, hosted by Andrew Warner.
Here you'll find some compelling stories of challenge and success, in a show that does not shy away from uncomfortable questions. It's refreshing to hear about failures as well as successes and learn how to bounce back.
Warner raises conversations such as software that improves user experience, forging relationships with other founders, and the rise of video content. Budding entrepreneurs looking to begin building their startup should certainly tune in.
4. Being Boss
Being Boss is a show for entrepreneurs, side-hustlers, and freelancers. If you are looking to get going with your own startup, hosts Kathleen Shannon and Emily Thompson have got plenty of hacks and wisdom to show you how.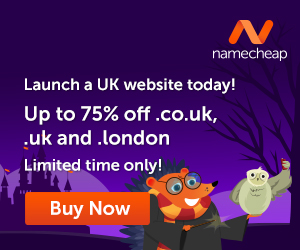 Each episode digs deep into the strategies, processes, and mindsets to get you closer to loving your day-job. You'll learn a huge range of tips here, from productivity hacks to word of mouth marketing, building a community, and setting goals.
Being Boss is a podcast that will leave you feeling inspired and full of enthusiasm to get started.
5. ClockWise
Clockwise is hosted by Mikah Sargent and Dan Moren, plus featuring special guests each episode. Every week the guys introduce different technology topics for an interesting discussion. Recent themes have included:
API restrictions

online learning

and encryption habits.
Clockwise is the perfect podcast for startups or business professionals looking to learn about the latest tech topics.
Technology can be a difficult area to navigate when you are starting a business. Unless you are an expert, you may want to invest in an outsourced provider. For some excellent managed IT services, check out this website for more details.
In the meantime, look around you and see what useful information you can garner from podcasts to improve your business. All the best.
---
Images courtesy of Pixabay, UnSplash and Pexels.
When you learn how to create your own blog you get to choose the things that you write about. You can also use the blog to make extra income.
Here is where I learned how to create my own blog and connect with people who helped me along the way.
Make Another Dream A Reality – Get Your FREE Hobby Makeover Guide TODAY – This is your motivation to make a new start in your life.