What To Do When Things Go Wrong
When things go wrong…oh, that never happens! Let's face it things don't always go according to plan, no matter what we do there is always something that can crop up and ruin our day. And unfortunately, we have no control over a lot of this.
What we do have control over however, is the way we approach the situation, the way we deal with things, and the outcome at the end. Being prepared for the unexpected isn't easy, because of the very nature of this.
A mindset is a wonderful tool in most scenarios...
But whether you are looking into Municipal Violations, or replacing a broken plug socket, there is a specific way of dealing with things that will help you overcome any challenge.
A mindset is a wonderful tool in most scenarios, so you can create a healthy mindset and stay positive throughout.
Photo by Lacie Slezak on Unsplash
Stay Grounded
It may seem difficult at times to stay grounded and calm when things go wrong, it may even seem completely impossible when there are big challenges facing you. But unless the situation is life or death then it is really important to sit back and analyze the situation with a clear head.
This may not be instantaneous, it could be that you take a week or longer to calm down and come to a conclusion, but staying as calm as possible, making sure that you don't get too stressed, and thinking practically, will keep the situation calm, and will help you come up with a plan very quickly.
It's all too easy to get caught up in the drama of the situation and not think clearly. Especially if other people are encouraging stress. Find what keeps you calm and use this in situations that you may otherwise become overwhelmed in.
Breathing
It may sound obvious but breathing is important, not because of the oxygen we need to live as such, but taking deep cleansing breaths, and following some breathing techniques that are known to reconnect, and ground as well as a calm person down, is essential to know about.
The 7-11 breathing technique or quite simply taking long deep breaths can change our state of mind, and help us reassess the situation at hand. Ensuring that you are taking deep breaths rather than shallow anxious ones can also help you through your day-to-day life as well.
We tend to hold our breathing in a tight, shallow, and unhelpful rhythm when we are stressed or anxious, so focusing on your breathing, and making sure you learn some techniques to help you achieve this is a great idea.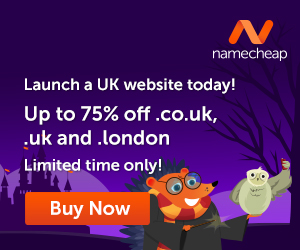 Practicalities
The practicalities of the situation get lost in translation quite often. Making sure that you have all the information at hand, can help you make a decision on what the next step is.
If you are only getting half-truths or information that isn't helpful, then sifting through what is and isn't necessary, and making a decision this way is much more effective.
Looking at an issue with lots of different parts to a puzzle will certainly help you get through any potential problems or worries. We all know that person who can take charge, and find a way forward in any stressful situation, so take note of these people, and see what you can do to imitate this.
Yes, there will be days when things go wrong even when you have planned everything to a 'T', however, every potential problem always has a solution. Just breathe and allow it to materialize.
---
Images courtesy of Pixabay, UnSplash and Pexels.
When you learn how to create your own blog you get to choose the things that you write about. You can also use the blog to make extra income.
Here is where I learned how to create my own blog and connect with people who helped me along the way.
Make Another Dream A Reality – Get Your FREE Hobby Makeover Guide TODAY – This is your motivation to make a new start in your life.