Is A Career In Healthcare The Right Move For You?
Whether you're just starting out, or you're thinking about a career in healthcare, the healthcare industry could be your future calling. Everyone needs healthcare, making it a necessary industry that can feature many types of roles and career paths.
It's the ideal place to be if you like working with people or want to make a difference, but it's not necessarily the right career for everyone.
Everyone needs healthcare, making it a necessary industry...
Want to know if a career in healthcare is right for you? Take a look at some of the following ways you can help make your decision.

Image Credit: Unsplash under Creative Commons
Research The Roles Available
The healthcare industry has many fields, which means there are a variety of roles you could work in. You could become a nurse or a doctor, or even work behind the scenes in research or administration. It's worth taking the time to explore the various roles that exist in the healthcare industry to help you find a good fit for you.
Remember that you don't have to have a love of people to work in health, there are many key roles which are out of the public eye that can still make a difference.
Volunteer
If you want to know if you're suited to a career in health, spend time volunteering. By giving up your time, you'll be able to experience different environments and some of the work that's involved in healthcare.
Spending time in a hospital will teach you everything from what different scrub colors mean, to learning about the different wards and practice areas. Volunteering looks great on every resume, showing that you're serious and passionate about working in the industry.
Your Existing Skills
If you're thinking of switching careers, could you have some transferable skills that might work to your advantage? Working in health involves time management, organization and empathy, and you can build these up easily in other career areas.
Changing your profession can feel daunting, but it can be worth the hard work and sacrifice to end up in a career that you love!
Are You Ready To Study Hard?
If you want to work in front line healthcare, be prepared for a lot of studying. Many jobs will require a college degree and further study, and there'll be many tests and assignments to make sure you're up for the job.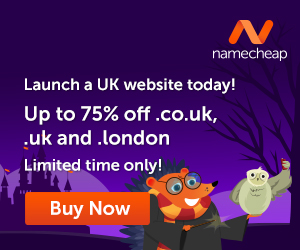 Many prospective medical students like to take some time off before heading to college to travel and enjoy other experiences, as it can be a long road ahead to qualification.
Establish whether you're ready to commit to your studies at this moment in time, otherwise you'll want to think about putting your plans on hold.
Working in healthcare is rewarding, challenging and diverse. With so many career options, there's sure to be a role for you. Take the time to explore different healthcare careers – you never know where you could end up in the future. Who knows – maybe the next career in healthcare has your name on it! All the best.
---
Images courtesy of Pixabay, UnSplash, and Pexels.
When you learn how to create your own blog you get to choose the things that you write about. You can also use the blog to make extra income.
Here is where I learned how to create my own blog and connect with people who helped me along the way.
Make Another Dream A Reality – Get Your FREE Hobby Makeover Guide TODAY – This is your motivation to make a new start in your life.