[List]4 Ways For Adapting Business Behaviour In The Current World
The coronavirus pandemic has hit the world hard. Adapting business behaviour means a certain element of change needed. Many businesses are still closed and will be unable to open for quite some time.
However, when they do every company is going to face new challenges as they try to operate with the boundaries of the new normal. And one very common element these days is the need for hand protection, this is where Unigloves comes into play. Gloves, sanitation of any kind – protection and sanitation are mainstream these days…and still more.
Working From Home
First, it's definitely important that businesses are able to continue to operate from home if they can. A lot of companies have managed to do this effectively. From call handling companies to legal businesses, numerous corporations have effectively adapted here.
However, others are struggling to get the plan they need in place. The trick here is always going to be utilizing the right technology the right way.
There is a lot of tech already available on the market that is going to make a home business model easier to manage effectively.
Dealing With A Team Off Sick
At one point, it was estimated that one-third of the British workforce would be off sick. Thanks to the lockdown this never happened but no country is completely out of the woods just yet.
This means that we could still see high numbers of workers needing to isolate if they do start to display symptoms. Ultimately, the danger here is that businesses will be left without the team members that they need to function. Without a doubt, this will impact any business with regard to adapting business behaviour under this circumstance.
However, solutions like a construction labour agency will ensure that this is not the case. It will help businesses get the support they need without taking on full-time staff.
Safety Standards
It's clear that businesses won't be able to reopen without having the right safety measures in place. Those who do could struggle with a number of issues. They might face fines or even legal action if customers get ill on their premises.
While this might be difficult to prove it's certainly not impossible. It's why businesses need to make sure that they are using the right PPE equipment and that they are effectively social distancing.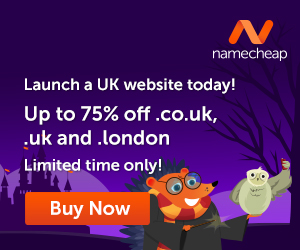 Ultimately, it is always going to be a struggle for businesses to adapt in this way with some finding it more challenging than others. However, the alternative is that businesses simply won't be able to operate.
Reassuring Customers
Finally, some businesses are going to need to find a way to convince customers that it is safe to visit and buy from their business. This is going to be far more difficult for some companies compared to others.
For instance, one poll has already revealed that only 40% of consumers are planning to go back into cinemas if they reopen this year. That's a big if too and while chains are adamant that producers stick to the film release window, some are definitely starting to jump ship.
Other nonessential businesses are going to have the same issue too. A lot of customers are going to wonder whether they would be better off staying open, even as a large group demand to be released from lockdown.
We hope this helps you see some of the challenges businesses will be facing over the next few months and potentially years. So, I think it goes without saying how vital it will be when it comes to adapting business behaviour to suit one's existing culture.
---
Images courtesy of Pixabay, UnSplash and Pexels.
When you learn how to create your own blog you get to choose the things that you write about. You can also use the blog to make extra income.
Here is where I learned how to create my own blog and connect with people who helped me along the way.
Make Another Dream A Reality – Get Your FREE Hobby Makeover Guide TODAY – It is your motivation to make a new start in your life.