Thinking of an advanced business technology upgrade – is it a necessary evil today?
Everyone talks about advanced business technology, but is it an expensive 'trap' to spend money when it's not needed? Startups are always faced with the tricky task of picking when to invest in a complete systems overhaul.
In order to maintain productivity in your company, you need to pick the right time to swap out old gear for new or else you might slow your business to a crawl.
This is not good for business and it can be very difficult for your staff to adapt. So in this post, we're going to talk about when you should be upgrading your business technology and if doing any type of advanced business technology improvements are really necessary.
Source: https://unsplash.com/photos/dWYU3i-mqEo (CC0)
Decide what you need to upgrade and why
Before you invest money into any kind of technology upgrade, make sure you're actually asking yourself if you need to upgrade in the first place.
Another thing to ask yourself is if your current technologies are holding you back.
A lot of businesses tend to make the mistake of upgrading technology and forcing their employees to switch to something without a good reason. They're often lulled into the idea by marketing, advertisements, or even "industry standards" that make them feel pressured to make a change.
These are poor reasons for change, so make sure you decide on not just what you need to upgrade, but also why you're upgrading it. If you can't find a good reason to upgrade something, then perhaps it's not a good time to upgrade.
Working with outsourced services to make the switch easier
Switching the type of technology you use can be daunting. Not only is there a physical aspect involved in replacing different components, computers, or machines, but you also need to think about training.
Reputable outsourced IT support can make new technology adoptions much easier. Not only will they help recommend the most cost-effective solution for something, but they'll even help you train your employees so that they don't spend time trying to re-learn something.
In an ideal case, upgrading technologies shouldn't invalidate any experience or skills that your employees currently have, but this can't always be true considering how quickly technologies tend to scale up and evolve.
Are you really being held back at the moment?
Another thing to ask yourself is if your current technologies are holding you back. There aren't many situations where a computer could hold back a business unless there was a hardware speed limit.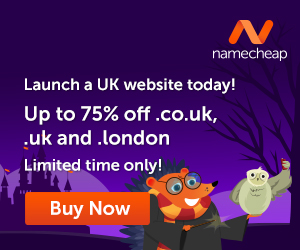 However, there are cases where your current equipment might not be able to handle your volume of orders. A good example of this would be something like a t-shirt printing setup.
If your max capacity is 100 shirts per hour and you can't keep up with orders, then upgrading your equipment is a good idea.
Your business likely relies on many types of technology, hence why it's difficult to pick a time for you to upgrade something. Making the switch can be daunting, but just keep in mind that technology upgrades usually come with a lot of new features and comforts that will make running your business a lot easier.
When in doubt, never forget to rely on a specialist to give you a hand! Although it can seem costly, it's well worth the investment and saves you a lot of time and money in the long run.
Thinking of an advanced business technology upgrade – is it a necessary evil today? Or is it just a 'waste of money'? I hope this article made you reassess the reasons why you make some decisions. All the best.
---
Images courtesy of Pixabay, UnSplash, and Pexels.
When you learn how to create your own blog you get to choose the things that you write about. You can also use the blog to make extra income.
Here is where I learned how to create my own blog and connect with people who helped me along the way.
Make Another Dream A Reality – Get Your FREE Hobby Makeover Guide TODAY – It is your motivation to make a new start in your life.