Useful Advice For The Entrepreneur That You Can Pass On!
Any one can always benefit from any useful advice for the entrepreneur that wise-sages choose to pass on. There are the veterans in the field who have 'been there and done that' and have the 'stripes' to prove it. Here are a few great tips presented in this contributed article that I am sure you will find useful. Read on.
Can you remember what it was like when you were just starting out in the business world as a new entrepreneur? It might have been quite daunting and very overwhelming – at least that is what many current business owners think when they look back at their humble beginnings.
We all know just how important it is to pay it forward, and helping out the younger set of entrepreneurs is a great way to do just that.Click To Tweet
So, just imagine how difficult the business world is right now for all the young entrepreneurs who are preparing to set up their very own business or organization.
Well, there is something that you can do about that.
As a seasoned entrepreneur who has a lot of different skills, knowledge, and experience all based within the world of business, I'm sure that you will have a lot of nuggets of information and useful advice for the entrepreneur that you can pass onto the new generation.
We all know just how important it is to pay it forward, and helping out the younger set of entrepreneurs is a great way to do just that. Not too sure which of your wise nuggets will be the most useful to someone who is just starting out as an entrepreneur?
Here are some great tidbits that you might want to pass on next time you are speaking to an entrepreneurial newbie.
It's Always A Full-Time Job
Some young people decide to set up their own business because they think it gives them a way out of the traditional nine to five working day. Of course, that isn't always the case.
In fact, depending on the industry or sector in which the business is set up, they might find that running a company is actually a lot more demanding than having just a nine to five job.
There are some entrepreneurs who also believe that running your own business doesn't mean working on it at all times. After all, you have staff for that, right? Well, that really isn't a good strategy.
You need to always be in the office as there needs to be all hands on deck at all times. Otherwise, you risk the company failing and becoming bankrupt.
Getting Customers Is Easy – Retaining Them Is The Challenge
Finding new customers for a new business is pretty easy as long as you have some strong marketing and PR strategies in place. If a new entrepreneur hires some strong talent for their marketing and PR department, then they shouldn't have too much to worry about when it comes to this.
However, even though getting new customers can be relatively easy, retaining them and ensuring that they continually come back to use the business is not. In fact, if you are able to retain plenty of customers, then finding new ones becomes less important as you might not need as many new ones as what you once did.
Outsource Only When Necessary
There are lots of entrepreneurs out there who rave about outsourcing.
However, is it really as good as what some company owners say? Well, it isn't if you don't have an outsourcing plan and think about the tasks and jobs that would be useful to be outsourced.
For instance, if you have never run your own business before, then it's a good idea to outsource all your admin so that you have a clear schedule for all your more important jobs, meetings, and business calls. It's also useful to outsource any jobs that you don't have any background or experience in.
For instance, most entrepreneurs outsource their taxes and finances to an accountant if they don't have any prior experience of working with money. You might want to take a look at BSWLLC.com to see what kind of tasks an accountant could take care of.
It's also a wide move to outsource your business's legal side to a law firm as that could be very tricky to handle on your own if you don't really know anything about corporate law.
Don't Forget To Focus On Yourself
It can be all too easy to get wrapped up in a business, especially when you play such an important role in it. When it is your very own baby, and its survival will greatly impact your income and career, then people tend to become too involved.
However, it's always important that every entrepreneur knows they can't always focus on their company – they need to save some time for themselves as well. This then gives you a chance to de-stress and relax away from work. It also allows you plenty of time to spend with friends and family.
Not giving yourself this time away from the office could mean that your stress starts to build to the point that it causes some work-related health conditions. So, don't ever forget about yourself – you are number one so it's important to put yourself first sometimes!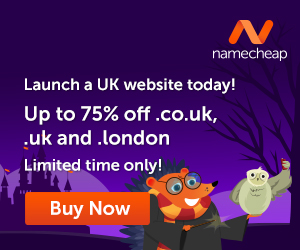 Take Advantages Of Online Resources
When you are in the initial stages of setting up a business, it's important that you tighten the purse strings accordingly. This is not the time to go over budget and start spending too much!
This is the same when your business has just been launched – the first couple of years can be very volatile, and any excess spending could have some terrible effects. One way to curb your spending is to take full advantage of all the business resources that are now online.
There are now lots of great documents, webinars, and video tutorials that you can benefit from as they are full of lots of corporate and business knowledge. Not only that, though, but the majority of them are absolutely free.
So, if you ever need to expand your own knowledge, it's worth taking a look online to see what kind of freebies you can take advantage of!
Always Make The Effort To Network
Something that quite a few entrepreneurs often forget about or completely neglect is networking.
That's a bad move, though, as networking to meet more business professionals can help you expand and strengthen your company's support network. That's because you will know far more people who you will be able to reach out to when you need to.
So, it's always worth attending as many local business networking events as you possibly can. If you have the time and the budget, it's also a good idea to expand your horizons slightly and consider going to networking events further afield to try to meet more people. Online networking sites, such as linkedin.com, can also be a big help with this too.
Don't Do Anything Without Defining Your Market
Just a second, though – you need to make sure that a new entrepreneur has defined his or her target market before they start to even plan the launch of their new business. Getting ahead of themselves and starting things before having defined the market could be very problematic indeed.
For instance, if you haven't yet defined your market, then the business plan that you come up with might not fit into the grand scheme of things and could be completely senseless. So, you need to let all budding entrepreneurs know that they need to think about who they are trying to selling to first. Once they know this, they can then start to build their company.
You're The Boss, But You Also Need To Follow The Rules Yourself
It's true that once you set up your own company and start hiring a team of employees, you are very much the boss and can make up the rules. However, that doesn't mean that you can then go and break all the rules. This could come across as completely disrespectful to all of your workers.
Plus, they might see you misbehaving and think that they can do so as well. So, make sure that you set rules that you will be happy to follow yourself. By following them, you will quickly become an employer who all your team look up to and admire.
Be Wise With Your Time
There are lots of business owners out there who try to do as much as possible. However, this isn't a very wise move as it could end up stretching themselves too thin on the ground.
So, it's necessary for all new entrepreneurs to learn how to be wise with their time. This might take a while for someone who isn't naturally gifted when it comes to time management, but the skill can be developed over time.
Plan Your Escape And Know When To Execute That Plan
Something that quite a few new entrepreneurs forget is that they need an escape plan for when they are ready to leave the company. Even though they might want to leave, there are lots of options that let the business continue.
For instance, they might want to hand the reins over to a partner. However, it's also necessary to be aware of your options in case things go downhill and you end up needing to shut up shop. After all, there are legal processes and official steps that need to be followed.
Hopefully, you can pass down all these nuggets of wisdom as solid advice for the entrepreneur – young or old that you meet!
Images courtesy of Pixabay and Pexels.
---
You can put your thoughts on paper but learning how to build your own blog is something different. If you have the right training it is not that difficult.
When you learn how to build your own blog you get to choose the things that you write about. You can also use the blog to make extra income. Here is where I learned how to build my own blog and connect with people who helped me along the way.
Click Here and see what it is all about!