Let's Talk Affiliate Marketing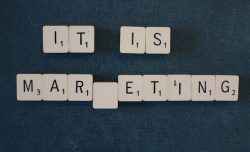 So what exactly is affiliate marketing?
According to Wikipedia:
Affiliate marketing is a type of performance-based marketing in which a business rewards one or more affiliates for each visitor or customer brought by the affiliate's own marketing efforts. The industry has four core players: the merchant (also known as 'retailer' or 'brand'), the network (that contains offers for the affiliate to choose from and also takes care of the payments), the publisher (also known as 'the affiliate'), and the customer. The market has grown in complexity, resulting in the emergence of a secondary tier of players, including affiliate management agencies, super-affiliates and specialized third party vendors."[1]
So in other words, affiliate marketing is mainly about companies which pay independent contractors (you and me) a commission to advertise their goods and services.
How It Works
So, you have made the effort to build your website and are busy adding content to engage your audience. Of course, the next step is where you monetize your site, and one way of doing this is to become an affiliate for a company that you would like to promote.
Naturally, the company with which you choose to become a partner will largely depend on your niche and the market/audience you are planning to reach. You can be product specific or general as well.
Commonly Known Affiliate Programs
There are quite a few companies offering affiliate programs. Some of the more common ones are listed below:
Amazon
Clickbank
JVZoo
CJ Affiliate
eBay Enterprise Affiliate Network
iTunes Affiliate Program
Rakuten Affiliate Network
ShareASale
Of course, another way that you can find out about affiliate programs is to type your niche of choice in the Google search engine with a 'plus sign +' and then affiliate program – for example:
hair growth + affiliate program – and this should provide you with a list to start with.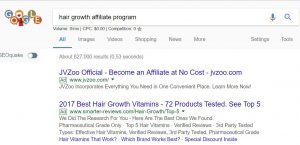 The Process
Once you have found the affiliate program that you like, then all you have to do is simply apply to the program, create an account (which is usually free – a note: if you find out that you have to pay to become an affiliate, then maybe you should choose one of the others as it is not normal that you have to pay to become affiliate to the program).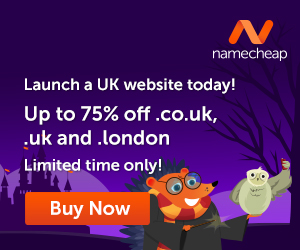 Once you have created an account then you will usually have access to:
Training resources of that company about its incentive programs, marketing sources, product range, your affiliate link(s), and so forth.
Marketing campaigns

Other affiliates: community boards, blogs
Most affiliate companies offer a reasonable commission. It can start anywhere from 1%  to as high as 60%.
What is important to remember is that the commission will only be paid once the sale of either the product or service is completed.
Linking The Product From The Affiliate Company
SO, you have chosen a niche and then you have found a product in your affiliate company that you would like to promote. The key here is to be honest about the product or service. You have to remember that your audience MUST be treated as a friend so that you can build your credibility and their trust.
The best way to promote or link the product from your chosen affiliate company is to do a review of the product.  In doing a review, here are a few pointers to consider:
The reason you recommend the product
Whether or not you use the product ( it is not crucial but it helps build credibility)
The advantages as well as the disadvantages: you want to give an objective view and allow the reader to make an informed decision
Be genuine and use simple words to convey your message
You can also use the reviews of others as a source of information and comparison as well
A very good source of information is always the manufacturer's description, guarantee and specifications
Now What?
So, we have defined the meaning of an affiliate, looked at a few affiliate sources for affiliate programs, and how the process works.
I would like to recommend one thing more – Wealthy Affiliate! This is the best online organisation that helps you to create, build, and maintain an online business. Read more here.
And for incentive, I welcome you to try out the FREE 7 day trial at Wealthy Affiliate – you have nothing to lose and the chance to create your own economic freedom. Please contact me here or leave your information in the comment section and I will be in touch with you.
Much success and looking forward to hearing from you.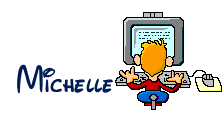 REFERENCES:
1/Wikipedia.org – Affiliate Marketing