4 Ingredients To A Delicious Company Website
Yes, every business needs a few basic ingredients to produce a delicious company website, just like the necessary ingredients for making the best cake! There are some basic ingredients that a successful business need. Let's take a look at the points presented in this contributed post and see how your company can benefit.
Website development is easily one of the most important things that your business needs to consider.
It doesn't matter whether your business is large or small, you need to be online, and you need to be present while you're out there in the digital space. Engaging with customers and clients means that you have a perfectly balanced website that appeals to both sides of the coin.
You should be considering the costs to you while making sure that there aren't any mistakes or hiccups with continuous upgrades. You also have to ensure that you are creating a website that people can visit on any device.
Difficult? Yes.
Can it be done? Absolutely.
Once you know exactly what you want from your business website, you can make it work for you and put together the best possible website that works for your company. It's therefore very important to ensure that you have the right mix of business ingredients so that your website does what it says from the 'get-go'!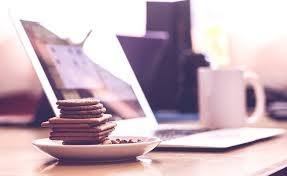 What Are You Doing For Your Client?
The first thing that people want to see when they land on your company web page is what you are there to do for them. They have to be able to find you, which is why you should hire a brilliant SEO company so that you stay on top of the Google rankings. Make sure that the information about you and what you do is compelling, with excellently written content and it's blindingly obvious what you're about.
Your Core Services
Next, you need to be obvious in your core services and what you hope to offer your customers. Keeping your popular offerings on the main page of your website is going to stand you in a much better stead. Customers are not patient people, and you are probably exactly the same when it comes to finding what you need from companies that you research.
Content
Content is vital to the success of your business website. You need to be able to write about yourself and what you do in a way that draws people in and has them trusting you to do what they need from you. Hiring freelancers to run your business blog is a great idea if you don't have the time to keep up with it and having a social feed on your website is important to show people what you are up to.
Traffic
Lastly, you need to drive your traffic to your blog. You need to have many calls to action dotted through your website so that your customers can click a button and get involved in your business and what you do. This could be anything from a click through to a 'Contact Us' page, to deciding to follow you on social media.
These four ingredients are essential for a successful business website, and if you are smart about what you put on your business page you can draw in the right people every single day.
My Final Thoughts On 4 Ingredients To A Delicious Company Website!
No matter which business you choose to create, manage or maintain, you need to be aware of the 4 Ingredients To A Delicious Company Website! With any online business, their lifeline is the website – it dictates if the customers come and if they stay, as well as if they return.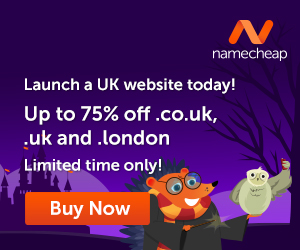 You need to be aware of the basics and implement them for the success of your business – online and offline (even off-line businesses increase their presence with a company website).
Much success on your business growth!
Images courtesy of Pixabay, Maxpixels, UnSplash, and Pexels.
Do you now that the more you use your brain, the better it is for you? AND, the more difficult it becomes to get 'old'? Yup, the brain is really a 'muscle', and the more you 'exercise' it, the better and stronger it becomes. With that said, let's see how we can make the brain better.
How about that second career? Ever thought about writing? Or even have someone write for you if you think this would be a better alternative? Well, how about creating your own website? Letting your voice be heard…without actually talking…but using words online. We all have a story within us…what's yours?
The time is NOW, step out into the world of possibilities…do something different and discover new horizons. It is not difficult and certainly easy when you now the way to do it.
Let me introduce you to Wealthy Affiliate, the place where I learned how to create a website and 'let my voice be known'. This is where I learned how to create my own blog and connect with people who helped me along the way.
Get your free hobby makeover guide I created to help you get started.

In it, I will tell you:
When you learn how to create your own blog, you get to choose the things that you write about. You can also use the blog to make extra income.
Make Another Dream A Reality – Get Your FREE Hobby Makeover Guide TODAY – It is your motivation to make a new start in your life…no matter where you are – geographic location is NEVER a problem either, especially when you live the laptop lifestyle.