Agriculture Is Not As Green As You Think
Have you ever wondered if agriculture is not as green as you dare to think? Yes, this is food for thought – no pun intended. As the young Swedish activist, Greta Thunberg, reaches New York after her zero-carbon boat trip through the Atlantic to attend a summit on global warming, we can't help but be admirative of her dedication to the cause. Indeed, Greta has been raising global awareness about the environmental problems caused by climate change since she was a child.
Keeping the crops safe is unhealthy.
She first convinced her family to become vegan and give up flying in an effort to reduce their carbon footprint. She then moved on to starting a school strike as a form of protest and gained support from academics, the great public and the UN.
As adults, we can't ignore Greta's battle for the planet. As businesses, however, things are a little more challenging. Many companies are starting to implement environmentally friendly measures to reduce their energy consumption and their carbon footprint.
While the public points at manufacturers as being the most dangerous enemy of climate change, we often forget that agriculture, an industry sector that should be green by definition, can cause devastating damages too. Yes, agriculture might not be as green as you think it should be.
Water waste is the worst thing
According to the FAO – the UN Food and Agriculture Organization – agricultural businesses waste a whopping 60% of their water. The gap between the currently available water supplies and water demands is increasing dramatically throughout the world.
More importantly, we tend to draw more water to irrigate that we need, and, more to the point, that the planet can provide. As a result, the world's water reserves are being consumed until total depletion.
In Central Asia, for instance, the Aral lake, the 4th largest lake in the world, is drying up. As terrifying as things appear, we have to be honest. It is only the beginning of a climate crisis if we carry on wasting resources.
Therefore, agricultural businesses need to implement effective water strategies, starting by monitoring and avoiding wastes and harvesting rainwater – a company such as https://www.nationalpolyindustries.com.au/ can provide professional equipment for rural locations. The bottom line is that we need to learn water savviness.
Following the tech is tricky
While farming appears like an old-fashioned sector, it is dangerous to assume that traditional and ancestral methods are still the best choice. On the contrary, it's necessary to take the business to the next level by updating the relevant technology.
Indeed, according to https://www.oliverwyman.com/, technology can significantly improve the future of farming by influencing both sustainability and food security. Utilizing techniques that can track temperature and moisture, for instance, could allow farming companies to be environmentally friendly by monitoring their resource consumption.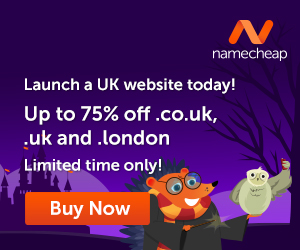 Keeping the crops safe is unhealthy
Toxic pesticides are, unfortunately, an integral part of the farming sector. Indeed, in a bet to control pest, agricultural communities have maximized their use of pesticides, putting not only the soil and surrounding wildlife at risk but also the health of the local population.
Studies have even linked dangerous pesticides to brain damage in children and developmental problems. While there are safe and non-toxic alternatives for pest control, not all agricultural businesses have made the move toward green substitutes. As long as dangerous pesticides are not banned, the risks for the planet remain.
It's time for the agricultural sector to take a stand, just like Greta Thunberg, and embrace green alternatives. It is unforgivable for an industry that specializes in nurturing plants, fields and animals to be one of the most damaging businesses to the environment.
Yes, let's take a stand in any way we can and ensure that agriculture is green in more ways than one, and not as green as we 'should' like to think it is.
---
Images courtesy of Pixabay.
When you learn how to create your own blog you get to choose the things that you write about. You can also use the blog to make extra income. Here is where I learned how to create my own blog and connect with people who helped me along the way.
Make Another Dream A Reality – Get Your FREE Hobby Makeover Guide TODAY – This is your motivation to make a new start in your life.