[4 Tips] Taking Your Business To The Next Level Today!
Let's get you started by taking your business to the next level! Any entrepreneur should have his/her mind set on one main thing, and this should be – Growth! A successful business should forsee consistent growth.
What if your business isn't seeing the growth you would like it to have? Below will be just a few tips to help you take business to a whole new level very quickly.
Image Credit – Pexels
Update Your Tech
Keeping up with the times and technology nowadays can seem like an almost impossible task. It seems that every day we edge further and further into the depths of evermore complicated technology. It leaves nothing to the imagination when we say that this is surely one way of taking your business to the next level by doing this action step!
Keeping up with the times and #technology nowadays can seem like an almost impossible task.
Trying to keep completely up to date when it comes to business would be a ludicrous notion. It would make absolutely no sense. What would make total sense is taking advantage of some of  technology available to make business a whole lot easier. 
Having hugely outdated tech can slow down one's workforce and decrease productivity. Updating just slightly to see yourself through the next 5 years or so, will have more long term benefits.
Take Advantage Of Third Party
Third-party services and software can be a lifesaver and can help take you one step further when it comes to growth.
You can now have a digital international presence without ever leaving one's office. You can do this by taking advantage of virtual offices and phone numbers. Business phone numbers can be diverted to any phone you choose and it can all be controlled via a phone app.
You should also consider, should you have more than one location, services like Cloudpay. Pieces of software like this allow you to combine business expenses on a national or even international level.
When it comes to taking any business 'onwards and upwards', whatever option that can make one's life easier and free up some time should be a number one priority.
7 Ways to Take Your Small Business to the Next Level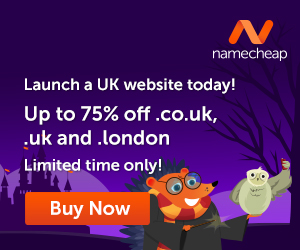 Are you ready to take your business to the next level? Here is a list of activities that will help small business owners focus on future growth.
Customer Service
At the heart of every successful company is amazing customer service. You can go about this two ways. If you have an eye for extending your team or maybe just rearranging, you could assign a designated customer service champion.
Another option is outsourcing. There are now some companies out there that will handle company calls and act as customer service representatives on any company's behalf. A Possible issue with outsourcing is that clients might never get the attention they deserve.
Bump Up Marketing
To take you to the next level, you need to boost your marketing and you need to make your company stands out from the rest.
Whether you do this with catchy taglines, an amazing company promise or you could even be using an advertising campaign that is designed to stay with the consumer. Whatever you decide, it should be better than that of your competitors.
Sometimes, outsourcing a contract to a leading industry expert can be one way forward. It may cost money, however, it will, long term, make you a profit. Marketing consultants analyze potential consumers and current market trends. They also use very clever cerebral function techniques to allow your campaign to stay with consumers.
Allowing your business to take on just a few of these tips above could be a move forward for your business and may see you flourish at the next rung of the ladder. Yes, sometimes there are little and simple things in life that could play the biggest role in taking your business to the next level. Much success.
Feature image courtesy of Pixabay.
---
When you learn how to create your own blog you get to choose anything that you want to write about. You can also use your blog to make extra income. Here is where I learned how to create my own blog and connect with people who helped me acheive my goals.
Make Another Dream A Reality – Get Your FREE Hobby Makeover Guide TODAY – This is your motivation to make a new start in your life.