[List]3 Things You Should Consider Outsourcing
Photo by rawpixel.com from Pexels
Running a business often comes with its challenges, but also can be very rewarding – this is one reason why you should consider outsourcing. However, it can be effortless to get lost in the world of business, and some people find themselves buried deep in piles of paper and a to-do list that gets longer rather than shorter.
A handy and increasing in popularity way of helping with this is to outsource some of the larger tasks to professional bodies. If you're looking for some of the areas to outsource, then check out these three areas to get you started.
Legal
As a business, you can expect to need to deal with some legal processing at some point. It's pretty much unavoidable so looking for a licensed professional to deal with things such as analysis/drafting, legal documentation (contracts), provide litigation support, and document review is recommended, especially if you don't have this available in-house.
You can easily save yourself some valuable time if you consider #outsourcing...
Outsourcing all legal services is particularly advantageous to smaller businesses, as they rarely have the budget to employ the expert legal professionals they need. Having a legal team can also come in handy if you ever come across employee disputes.
Recruitment
Lots of businesses post a vacancy on their websites or rely on existing employees regarding filling any vacant positions. And, you will slowly start to receive resumes. However, this isn't using all the available resources, and you could be missing out on brilliant talent. You probably already know and understand the amount of time hiring employees can consume.
You can easily save yourself some valuable time if you consider outsourcing the whole hiring process. Recruitment agencies and head hunters will have a database to had of people already looking for work, and they can speedily arrange the best candidates with the desired skills and knowledge. Head hunters will even start to poach better candidates from competitive companies.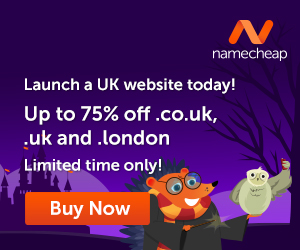 The Skills You Don't Have – Consider Outsourcing Indeed!
Most will start their company based on the primary skills they already have, such as a Gasman starting a heating company. You'll most likely work or start an industry you feel comfortable with or have some good knowledge about. Nevertheless, you will learn that an entrepreneur has no choice but to be multi-skilled. They often have to delve into sales, marketing, and nearly every other aspect of the business at some point.
You might not be good at sales and marketing at the start but you will sure to be an expert the further down the line you go. You may even decide to further your education to help get an edge. Most business owners face these problems and, some of them might force themselves into trying out things they do not have an idea about.


In such circumstances, it's maybe a good idea to outsource projects in need of skills you do not have. For example, you do not know how a website is designed, or you don't know the first thing about IT then don't waste your time trying to learn it. Consider using professionals such as IntelligIS, Inc to get this done for you.
Do you have any other things that you should consider outsourcing? Please share them in the comments section below.
---
When you learn how to create your own blog you get to choose the things that you write about. You can also use the blog to make extra income. Here is where I learned how to create my own blog and connect with people who helped me along the way.
Make Another Dream A Reality – Get Your FREE Hobby Makeover Guide TODAY – This is your motivation to make a new start in your life.