[List]Why you Need Analytics to Grow a Small Business
There is no doubt a small business can operate without analytics, the same way offline businesses can function without digital advertising, but the difference is day and night. Analytics tools help businesses to thrive by gathering data and focusing marketing efforts on relevant factors.
Customer Demographics
There are two ways to go about growing your small business, with analytics and without them. If you opt for the former, you will create marketing campaigns blind and risk investing in strategies that don't deliver. Conversely, data-driven strategies are less costly and more successful overall.
With analytics, you can find out where your customers are from and how they access your website or e-commerce store; this, in turn, changes your approach to marketing. If you know that customers reach you by mobile, for example, you can target your marketing efforts there.
Customer Segmentation
Everyone is different! That fact seems fairly obvious, but unless you leverage it to grow your business, you could be missing an opportunity to grow at a low cost. Customer segmentation is the practice of using analytics to identify the ways customers interact with your business online.
Customer segments can be made for particular items in your online store, such as designer wear, the geographical locations of certain customers, along with age, gender, language, income, and more. To take full advantage of customer segmentation, you need analytics tools.
Marketing Campaigns
Setting up your core business infrastructure is the first step to operating a successful online business, but that isn't enough; you also need effective marketing efforts. An advertising agency helps grow your business and appeal to new and existing clients to sell products and services.
Marketing campaigns are more successful with data analytics. When you understand more about your customer base, you can target them more effectively. Whether it's a seasonal offer or a customer that has bought a similar item in the past, you can target them with email marketing.
Data-Driven Goals
Businesses need goals to operate and grow no matter the size of the business, but goals can also help you formulate a campaign or strategy based on real data and insights. Most online businesses have various conversion goals, such as making a sale or obtaining email addresses.
Using analytics technology, you can see what conversion goals you are reaching and which ones need more attention. Instead of operating blind, you have raw data and insights to help you create and rollout marketing efforts that are more aligned with your business goal strategy.
Optimized Content
Now you have a resource of keywords for your content; you'll want to know which ones are effective at bringing in website traffic; again, this is something you can achieve with analytics tools and software. Discover the keywords that work best and use them for top-quality content.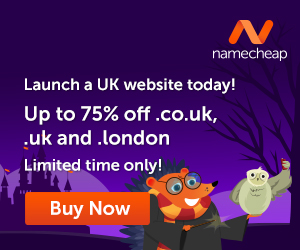 If you want your website content to be more effective, you need to use the right keywords in the right ways. First, you need to choose an effective keyword and build the title of the article around it; then, you need to make the article relevant and integrate keywords throughout it.
---
Images courtesy of Pixabay, UnSplash, and Pexels.
Do you know that the more you use your brain, the better it is for you? AND, the more difficult it becomes to get 'old'? Yup, the brain is really a 'muscle', and the more you 'exercise' it, the better and stronger it becomes. With that said, let's see how we can make the brain better.
How about that second career? Ever thought about writing? Or even have someone write for you if you think this would be a better alternative? Well, how about creating your own website? Letting your voice be heard…without actually talking…but using words online. We all have a story within us…what's yours?
The time is NOW, step out into the world of possibilities…do something different and discover new horizons. It is not difficult and certainly easy when you know the way to do it.
Let me introduce you to Wealthy Affiliate, the place where I learned how to create a website and 'let my voice be known'. This is where I learned how to create my own blog and connect with people who helped me along the way.
Get your free hobby makeover guide I created to help you get started.
In it, I will tell you:
When you learn how to create your own blog, you get to choose the things that you write about. You can also use the blog to make extra income.
Make Another Dream A Reality – Get Your FREE Hobby Makeover Guide TODAY – It is your motivation to make a new start in your life…no matter where you are – geographic location is NEVER a problem either, especially when you live the laptop lifestyle.