[List]4 Best Digital Marketing Strategies That Will Grow Your Business

Digital marketing is a broad term that covers many different types of marketing. It's also one of the most cost-effective ways for smaller businesses to grow their audience and reach new customers.
With so many digital marketing options available, it can be hard to know the best way to help your business grow. Whether you're just starting your marketing journey or need a refresher, these top digital marketing strategies will help you expand your business reach and attract more customers.
Read on to discover the benefits of each strategy and tips on how to implement them effectively in your business.
Podcasts
A podcast is an on-demand audio program. It's a great way to build trust with your target audience, position yourself as an industry expert, and create a more personal feel to your brand. Podcasts are a great way to get your name out there, as millions of people listen to monthly podcasts.
With a podcast, you can record conversations with thought leaders in your industry, host interviews with colleagues and experts in your field, or create episodes where you review products and services relevant to your business. The best way to promote your podcast is to share it via your social media channels and website.
SEO
SEO stands for search engine optimization, and it's the process of optimizing your content to show up higher in search engine results, like Google, Bing, and Yahoo. Some of the best digital marketing strategies include investing in SEO, a long-term solution that will continually bring in new customers.
You should optimize your website's content as soon as you launch it. This includes your company description, product descriptions, and blog posts. A few best practices will help you optimize your content for search engines.
You should make sure your website's URL includes your target keyword, you have a sitemap, and you've integrated your social media profiles into your website. However, SEO can be tricky to implement correctly, and you might want to consider using expert digital marketing services to help you get it right.
Influencer Marketing
Influencer marketing uses celebrities and people with a large following to endorse a product or service and encourage their audience to purchase or try it. Influencers usually have a dedicated niche or area of expertise. When you select an influencer to work with, you want to ensure they have an audience relevant to your business.
You also want to ensure they have a high number of followers and that they're actively engaged with that audience. There are various ways to implement influencer marketing in your business. You can host a contest where influencers submit their best content related to your product and then choose the best submission as the winner.
You can also work with an influencer to create a custom piece of content for your brand, such as a blog post or video. Or you can partner with influencers to increase your product sales through affiliate marketing.
Affiliate Marketing
Affiliate marketing is a type of marketing that pays a partner a commission for each customer they refer to your business. This is often a mutually beneficial collaboration, as the affiliate will work to promote your business in exchange for a commission. This can be an effective way to grow an audience quickly and easily.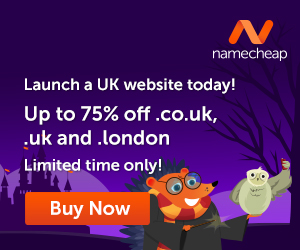 You can also use affiliate marketing to increase product sales and drive additional revenue through existing customers. There are many ways to integrate affiliate marketing into your business. You can sign up with an affiliate network like Amazon or ShareASale.
These networks will help match you with relevant affiliates who sell products related to your business. Affiliate marketing is a great way to diversify your revenue streams and get more exposure for your business. You can integrate it into your website, newsletters, and social media posts to maximize the number of people who see it.
---
Images courtesy of Pixabay, UnSplash, and Pexels.
Do you know that the more you use your brain, the better it is for you? AND, the more difficult it becomes to get 'old'? Yup, the brain is really a 'muscle', and the more you 'exercise' it, the better and stronger it becomes. With that said, let's see how we can make the brain better.
How about that second career? Ever thought about writing? Or even have someone write for you if you think this would be a better alternative? Well, how about creating your own website? Letting your voice be heard…without actually talking…but using words online. We all have a story within us…what's yours?
The time is NOW, step out into the world of possibilities…do something different and discover new horizons. It is not difficult and certainly easy when you know the way to do it.
Let me introduce you to Wealthy Affiliate, the place where I learned how to create a website and 'let my voice be known'. This is where I learned how to create my own blog and connect with people who helped me along the way.
Get your free hobby makeover guide I created to help you get started.
In it, I will tell you:
When you learn how to create your own blog, you get to choose the things that you write about. You can also use the blog to make extra income.
Make Another Dream A Reality – Get Your FREE Hobby Makeover Guide TODAY – It is your motivation to make a new start in your life…no matter where you are – geographic location is NEVER a problem either, especially when you live the laptop lifestyle.