Here Is The Best Job Interview Advice You Can Use!
Prep for success when it comes to that big job interview moment. Image licensed under Creative Commons.
Getting the best job interview advice can make or break that dream job that you yearn for. It's a 'Sliding Doors' moment. You step into the room. Your pulse is racing. You know everything rests on this moment. Your life is about to go one of two ways. Either you ace the interview and get your dream job, or you face rejection and having to begin your search all over again.
Getting the best job interview advice can make or break that dream job that you yearn for.
Doing well in job interviews is something we all hope for, as the results of a successful one can literally be life changing. And yet interviews demand a very specific skill set – you might be amazed at what you do, and yet if you don't have interview skills, you'll still struggle to create the opportunities you need to further your career.
So, how can you make sure you do yourself proud and 'nail' that interview to get the break you need? Read more in this contributed article and apply the suggested best job interview advice tips.
1/Create A Killer Application
A great interview starts with a great application. If you don't impress from the moment your details land on the HR Department's desk, your chance of actually getting through to an interview is very slim.
Making a great first impression starts before you even get through the door – a factor that many job-seekers fail to understand. Start by getting your resume in great order.
You should tailor it to the job you're applying for – of course, you can't make things up, but look closely at the job description and pick out some key responsibilities of the role you're applying for, then bring out the relevant experience and keywords in your own application.
Also make sure the wording and presentation are sharp and stand out. A template site can put effective resumes within your reach and help makeover your experience into a winning formula that will get you the interview.
2/Get The Inside Scoop
Not doing your research before you come through the door will really show, so make sure you've looked into all the information you can find – the company's latest news, it's past successes, what is currently happening in the sector.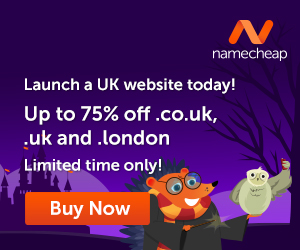 Use LinkedIn to reach out to any connections who work or have worked at/with the company or had dealings with them and see what information they can share with you.
3/Practice Makes Perfect
For most big occasions in your life, you'll do some rehearsing so make sure you do that now. Get a friend to help you find lists of job interview questions and practice a few solid responses, and if you need to give a presentation, make sure you run through it several times.
Review the role profile several times and pick out key qualities listed as important for the job. Make sure you illustrate how you meet these qualities by rehearsing a few anecdotes which show how you have used those same qualities in the past to bring about effective results.
4/Dress To Impress
This is, in my opinion, the second most important best job interview advice. You'd be surprised how many candidates turn up to their interview in inappropriate clothing. Always make sure you're basically well groomed and that you know how to dress well for an interview to make a great impression.
5/Connect With The Job
Finally, it pays to make sure you show in the interview that you understand how your skills and experience are a perfect fit for the job on offer. You need to be able to sell your skills and convince the interviewer that you are the perfect match for their vacancy.
Images courtesy of Pixabay and Pexels.
---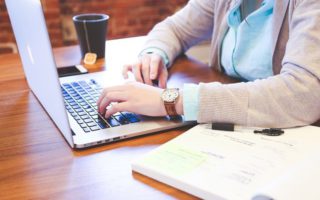 How would you like to learn how to post on a blog like this one?
You can put your thoughts on paper but learning how to build your own blog is something different. If you have the right training it is not that difficult.
When you learn how to build your own blog you get to choose the things that you write about. You can also use the blog to make extra income. Here is where I learned how to build my own blog and connect with people who helped me along the way.
Click Here and see what it is all about!