Why Are You Ignoring The Little Things That Could Boost Your Business?
In the business world, when it concerns ways to boost your business, there seems to be a lot of attention placed on the big and glamorous things that can make your company seem like it's well on its way to greatness.
Technology has granted us so much...
The trouble with these things is that more often than not, they turn out to be expensive solutions that don't really do as much as you originally thought they would for your business.
In this post, we are going to be looking at some smaller things that can have surprising benefits for any business.
While they may be small, simple and quick, you will find that they are generally a lot better than larger solutions and they will do so much more to boost your business than you ever envisaged they could.
Image Credit – Pexels CC0 Licence
Why Your Business Should Always Look Forward To Change
If your business has been around for some time, you quite possibly have a fear of change. This is nothing new, and let's be honest, for a long-standing reputable business, it's understandable.
What you should know though is this, while your business may have been on top of its game 15 years ago, the time has changed, and we are now in a new age where every business needs to adapt to survive. So while it may be scary, you should now be making moves so you can embrace the little changes and see some big changes in one's growth.
Be Anywhere You Want
One of the best things about modern times is the opportunity that is presented by modern technology. Technology has granted us so much, and we have a lot to thank it for, this is especially true for businesses.
If you are a small business and are looking for a solution to give you a sudden boost, then why not embrace the joy of a virtual service. If you are unfamiliar with virtual services, they are quite simple to get your head around.
Nowadays you can pay a small amount for the use of an address and PO box in any part of the world that can help your business reach customers anywhere at all without you ever having to leave your home or office.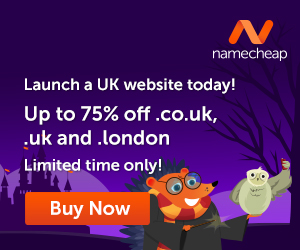 Address solutions like this are best paired with an internet phone line. Internet phone lines also enable you to have a dialing code for anywhere on earth, and they are also quite cost-effective.
Free Marketing
The final thing we are going to mention briefly is free marketing as a source to boost your business. There are so many businesses out there today that are paying for marketing campaigns and ignoring what's free.
You can nowadays, start a social media account in seconds and with enough work and dedication, you can hit thousands of people per day with ease. While there are paid solutions on social media, to start with you should be looking at not parting with any cash, after all, an online reputation built for free is worth more than any paid campaign you will ever come across.
---
Images courtesy of Pixabay, UnSplash and Pexels.
When you learn how to create your own blog you get to choose the things that you write about. You can also use the blog to make extra income.
Here is where I learned how to create my own blog and connect with people who helped me along the way.
Make Another Dream A Reality – Get Your FREE Hobby Makeover Guide TODAY – This is your motivation to make a new start in your life.