How To Brighten Up Your Office Space Easily!
Knowing how to brighten up your office space is a proven way to improve staff morale and workplace conditions can have a great impact on their motivation and productivity.
It's important to make sure employees are comfortable where they work. There are many straightforward ways in which you can do this, thus benefiting the company in the long run.
Light
The most obvious way to brighten up your office space is light. If you can't get much natural light where your company is set up then even consider moving office space. It's very important to have a well-lit area otherwise it could be detrimental to some employees' health, not to mention their morale.
Get rid of any cheesy, motivational art...
For a more sustainable option, switch all electric lights to LEDs. These are more energy-efficient light bulbs and will last you much longer. They are also suitable for outdoor areas as they can withstand even the harshest weather conditions.
Stick to white as the main ceiling and wall color to help reflect the light around the room. You can also do this with furnishings. Go for patterns with some flecks of white in them to help scatter light around and make the office appear more spacious.
Artwork
Rather than just white, you'll want to brighten up the place with something with a little color as well. Get rid of any cheesy, motivational art, such as large posters with buzzwords like "teamwork" on them.
Instead, go for more original and personal pieces. It'll be more inspirational of you to get something that represents your sense of humor or personality as a boss.
Check out antique markets or second-hand shops for more unique and fun items. If you have some creatives in your team, you could even think about a staff project to create their own artwork for the office. If you're struggling for inspiration, there are some great team-building art ideas online.
Plants
These make a great addition to any office and are proven to help lift the mood. Look into some low maintenance species to help freshen up your office space. Another great idea for team-building is gardening projects and volunteering.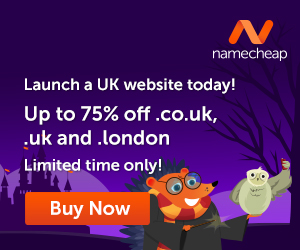 If your team is in need of a bit of vitamin D, get them out in a joint allotment or another outdoor project. Getting in touch with nature can be very motivating and a great way to get some perspective.
Ergonomic Equipment
This is more for the health of your employees as you don't want them miserable and uncomfortable. Replace chairs, desks, and keyboards with a more ergonomic option.
Ensure that the positioning of the work stations is optimum to avoid things like repetitive strain injuries, headaches, and eye-strain. Keep monitors at a safe distance and be sure to also get feedback from your staff to make sure that they are comfortable.
Smiling Staff
The best way to brighten up your office space is to make sure the staff is always smiling. Be approachable and take an active interest in their lives, to ensure they are as happy they can be at work.
---
Images courtesy of Pixabay, UnSplash and Pexels.
When you learn how to create your own blog you get to choose the things that you write about. You can also use the blog to make extra income.
Here is where I learned how to create my own blog and connect with people who helped me along the way.
Make Another Dream A Reality – Get Your FREE Hobby Makeover Guide TODAY – This is your motivation to make a new start in your life.